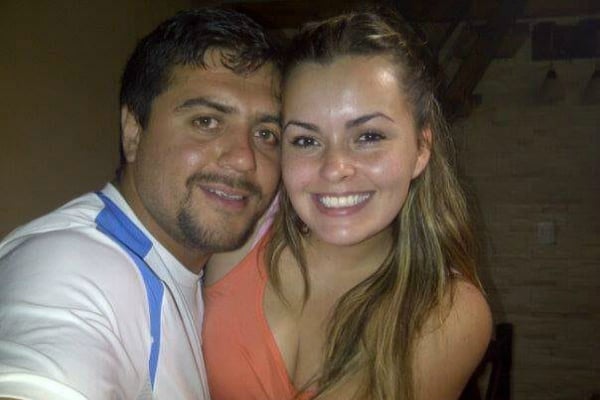 In 2013, Edith Casas married the man convicted of murdering her identical twin sister.
It was not exactly a dream wedding. One of the witnesses was a jail guard. The bride was pelted with rocks and eggs immediately afterwards.
So why did Edith want to marry Victor Cingolani, who was one year into his sentence for murdering her sister Johana?
Johana, a model, was just days away from her 20th birthday when she died, in August 2010. Her body was found in a field near Pico Truncado, in Argentina. She had been shot twice in the head.
Two people were arrested over Johana's murder. One was Cingolani, who was her former boyfriend. The other was the man she was living with at the time of her death, Marco Diaz. Johana and Diaz had been seen together at a party just hours before her body was found.
At the time of Johana's death, Cingolani was dating Edith, and had been for some time.
In June 2012, Cingolani was convicted of Johana's murder and sentenced to 13 years in jail. Diaz had not yet been tried for the crime.
Cingolani's lawyer, Lucas Chacon, lodged an appeal.
Edith remained convinced of Cingolani's innocence, insisting that he was "a guy who would not hurt a fly". She visited him in prison, and they agreed to get married.
Cingolani maintained that his relationship with Johana had been "casual", but he was in love with Edith.
"We have lots of things in common and she isn't jealous," Cingolani was quoted as saying in Argentine newspaper Clarin. "We always talk about Johana, about how she was."