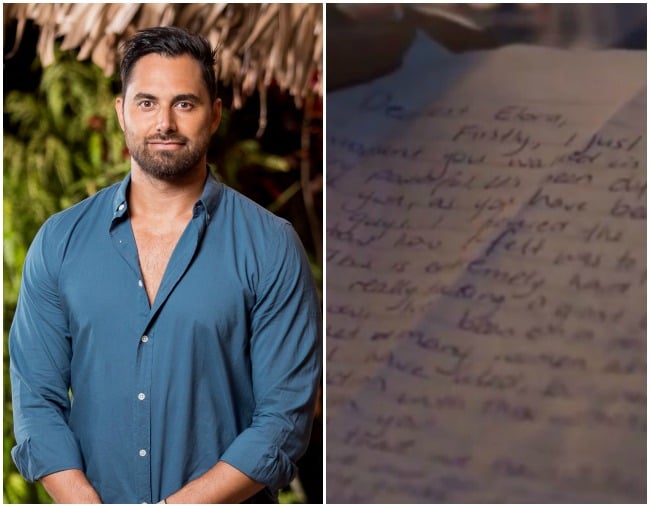 1. So… it turns out it wasn't actually Eden who wrote the fake love letter on Bachelor in Paradise.
Last week, when Eden penned a fake 'love' letter to Elora, supposedly from American Jared, Australia was decidedly unimpressed.
Is he 12? Why do something so cruel? What is the point of it? we collectively despaired.
But a source alleges to The Daily Mail not all was as it seemed. (Yes, reality TV that distorts reality. A true novelty.)
"Sam and Tara wrote the letter with Eden. They even admitted to helping Eden on camera, but it would have ruined their image if it got played," the source told the news outlet.
"In the end, Eden took the fall for them all! Wouldn't want to taint the image of this season's golden couple," they added.
… Interesting.
LISTEN: Does Leonardo DiCaprio need to start dating women his own age? Post continues.

2. People have spotted some very odd details about Beyonce's Coachella performance.

It's now a week since Beyonce performed her much-hyped set at Coachella and boy, did the internet have a lot of things to say.
Among the adoration for the singer were various tweets picking up the minutiae of the performance: Namely, how did Beyonce change her nail polish mid set? And also, how why are there photos of her with her boots are varying heights?
It looked like this: