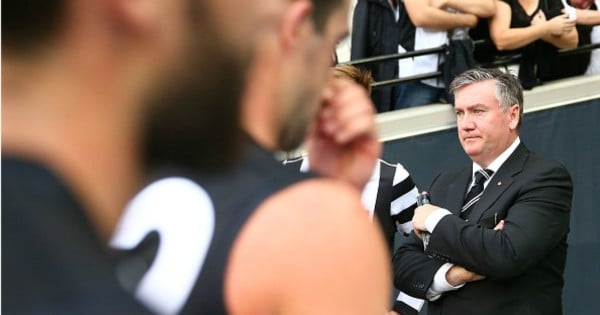 In a game that's essentially based around the quick-thinking tactics of men, it's hardly surprising there has been no major repercussions for Eddie McGuire following his violent comments about journalist Caroline Wilson.
Sure, there was an upgrade of his non-apology to an actual apology, but in terms of real action that might actually serve as a lasting lesson for him? Nothing.
After saying he'd pay $50,000 to see a woman held under water until she stopped breathing, Eddie McGuire is still the host of a popular radio show, still a television program host, and as of Tuesday night, still an Australian Football League club president.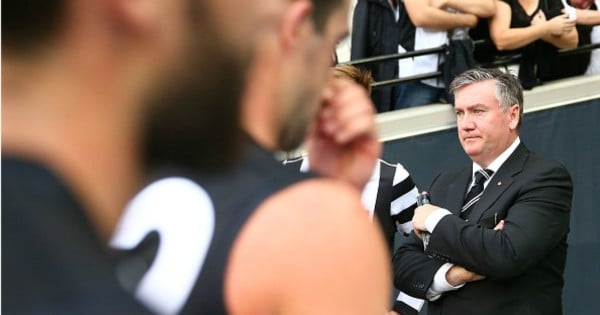 Source: Getty.
When McGuire was summoned to meet with the Collingwood Football Club's board on Tuesday night, it soon became evident that like many other major AFL scandals (particularly those involving Collingwood), this too was set to be swept under the rug, managed via media releases and carefully-worded language that ensures the public that lessons have been learned and change is on its way.
In a statement released following the meeting, the club said, "The board accepted Eddie McGuire's unreserved apology for inappropriate on-air comments he made last week. It also expressed its complete and ongoing support for his position as president. The board and the club take the matters raised by these comments seriously."
Eddie McGuire's second apology. Post continues after video.