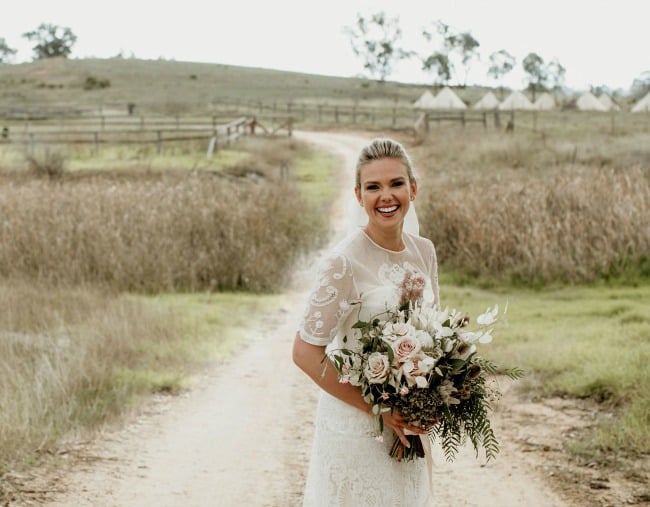 When Edwina Bartholomew tied the knot with long-term partner Neil Varcoe last month on their Capertree Valley farm, everything seemed to run like clockwork. There was flawless weather, a picturesque sunset, and just enough Australian botanical flowers to make a girl weep (and not because of hay fever, okay?).
Not to mention, 34-year-old Bartholomew wore a restored version of her grandmother's lace wedding dress, and there's that gorgeous fact the couple asked their guests to bring their favourite book as a wedding present.
Everything seemed to be picture perfect, but in an interview with TV Week, the Sunrise presenter said not everything went to plan as seamlessly as it might have appeared on Instagram.