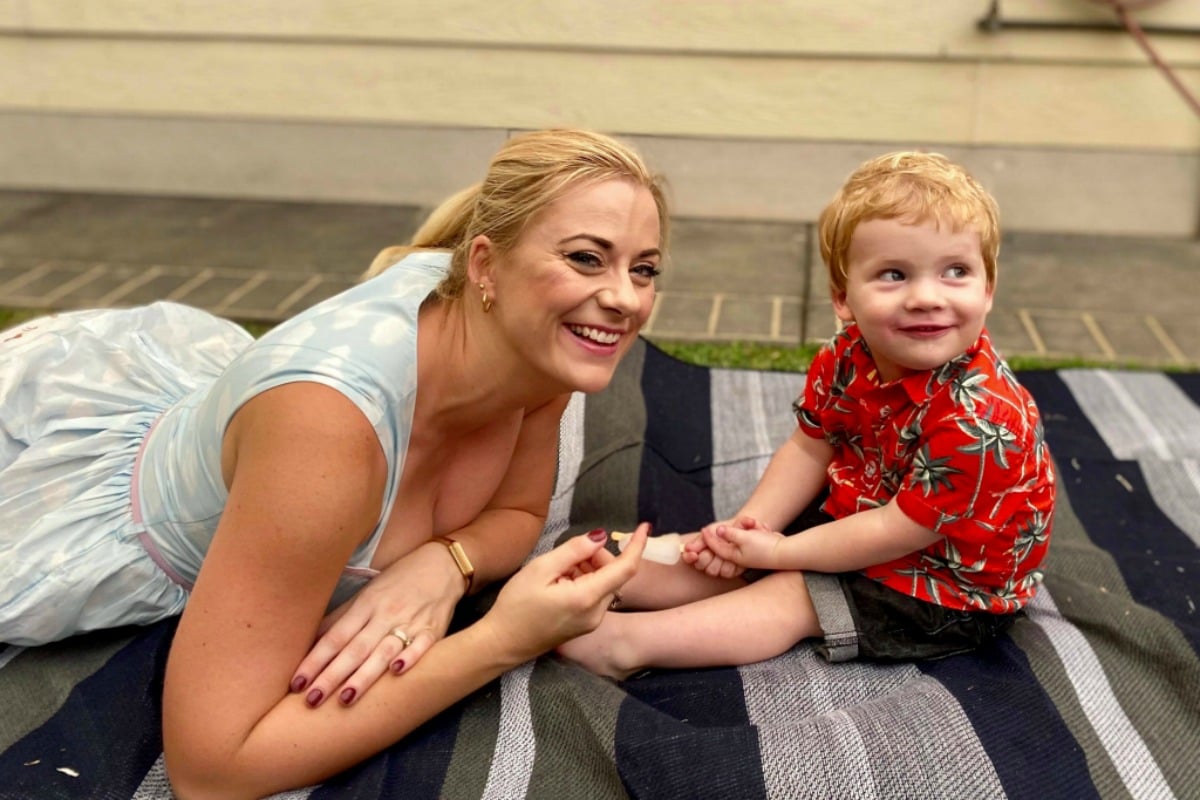 This post deals with miscarriage and might be triggering for some readers.
When the word YES appeared in the small digital window of the pregnancy test, I didn't feel like celebrating. To me, it meant: "Yes, you are going to have a third miscarriage".
I had lost identical twins three months earlier and a single baby the year before. Both losses were discovered at the 12 week scan. Two years earlier I carried a baby, my son, to full term, but I felt that the odds were against me.
My husband didn't share my overwhelming sense of dread. He said he wanted to feel positive about this baby. And bless him, he tried. But I felt that there was something wrong. I tested positive unusually early in my cycle, at three weeks, and I worried it was due to remaining hormones from the twin pregnancy.
WATCH: A tribute to the babies we've lost. Post continues after video.
I had three blood tests and confirmed my hCG levels were rising but I remained anxious especially as I was spotting. I tried to reassure myself that spotting is not uncommon. But then at the six week mark I had sharp cramps on the right side of my pelvis and I started to bleed.
My mum urged me to go to the emergency department, worried that as the pain was concentrated in one area it could be a sign of an ectopic pregnancy. The ED nurse had the same concerns and told me I should wait until they could get someone to give me an ultrasound. She warned me that ectopic pregnancies can be life-threatening.
My husband and I waited seven hours, dozing on and off in the plastic chairs. Finally in the early hours of the morning, an ultrasound showed nothing as it was so early in the pregnancy. I was told I would need an internal ultrasound, so I chose to go home to bed, my pain having subsided.