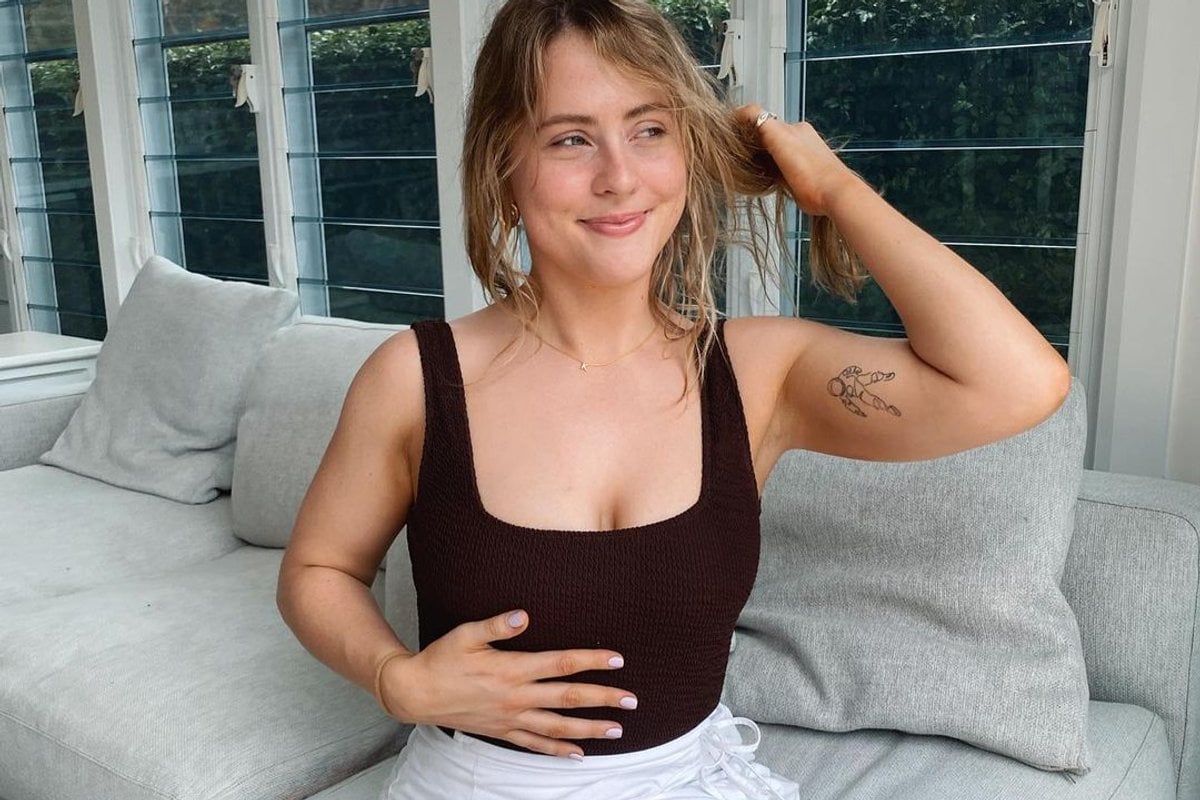 This post deals with eating disorders, and could be triggering for some readers.
Choosing to recover from an eating disorder is a lifelong commitment. 
I consider myself to be recovered; I have been for a few years now, but that doesn't mean I never hear the voice of my eating disorder in my ear, or that I never have the occasional relapse. 
For me, my eating disorder was very much about restriction, calorie counting and striving to lose as much weight as I could. 
Watch: Kasey Chambers discusses having an eating disorder. Post continues below.
It got to the point where I no longer needed calorie tracking apps and kitchen scales because I just knew. 
I could look at a piece of food and know the approximate weight and calorie content and I would keep a running tab in my brain for the day. 
I sought help and had a very successful course of therapy, and now I have strategies in place to assist my recovery, but it's a challenge to unlearn the behaviours that assisted my disordered eating, and now it's more about recognising them when they rear their ugly heads. 
And when that happens, I acknowledge their presence and try to shut it down as soon as I can. 
Holidays, especially Christmas, can be especially difficult for someone who is currently suffering from an eating disorder, going through recovery and even for those who are recovered. 
When I think about Christmas, the strong association with food is not one that is unique to me.
It's pretty typical to gather with loved ones around a ham, a pavlova, some prawns, cherries, crispy potatoes and Mum's famous Christmas pudding, and at this stage in my recovery, the spread is something I look forward to every year, because the sheer joy that comes with food freedom after years of fear is a particular relief that's simply too enormous to put into words.