By Imogen Brennan.
Trigger warning: This story contains a portrayal of a young woman's struggle with anorexia nervosa and may be triggering for some readers.
 The Beginning
I remember the night clearly. It was after school on a hot Wednesday. I was in grade 10 in Brisbane, 15 years old. I'd changed out of my school uniform into a short denim skirt and singlet, and caught the bus into the city for my modelling class.
For as long as I can remember, I wanted to be a model. I was a tall, skinny kid who loved playing netball, travelling, watching news religiously, and fashion shows, too.
That night, my new model agent handed me a book and said, "Take this, the weight will fall off in no time."
Little did I know that book would change my life.
It was a calorie counting book. I remember thumbing through the pages and having no idea what it all meant. I put it aside for a couple of months.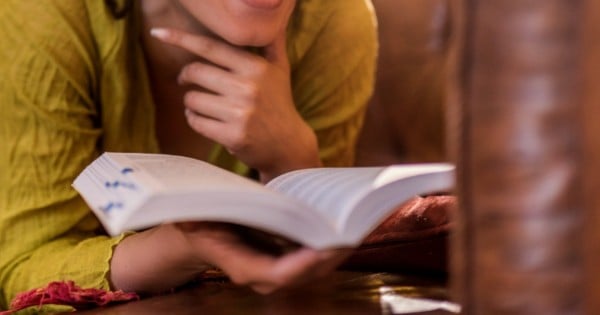 I didn't need to lose weight. I was skinnier than most kids, but never the skeletal frame the fashion industry demanded. And I was forever uncomfortable in my body. Always the tallest kid at school, even taller than the boys. I always felt too big.
Eventually I rediscovered the book and made sense of it like this:
Food = calories.
Calories = weight.
Calorie deficit = weight loss = goal.
Initially, my anorexia started as it does for many people – with orthorexia. I stopped eating processed foods I deemed as "bad". I won't list them here; I don't want to be 'thinspiration' for anyone else. Thanks to that book, I could've told you the nutritional content in any food. All food. Still can, unfortunately.
Hunger Games
At 17, I began my first year of a journalism degree at university and was also working in radio.
I went through phases of eating a lot, then eating not so much. It never bothered me too much at that stage, I was just toying with the disorder.
By the time I got my first job in television I was 18 and hyperaware of my body. But it took another couple of years for the discomfort and orthorexia to develop into anorexia.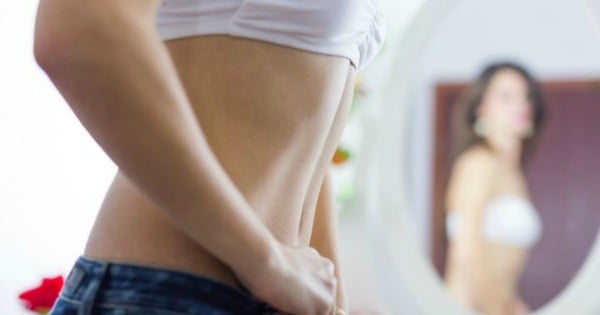 I was working crazy hours and hardly had time to eat or sleep. I was 21 now. I lost a few kilos. I was thrilled. People were noticing I'd lost weight, they were telling me I "looked great", asking me how I did it. It felt good.
I restricted more. Weighed myself. Lost weight. Restricted. Weighed. Lost weight. Restricted. Addicted.
My family had raised concerns about my weight loss and eating habits. I told them I was fine and went to see a nutritionist to put Mum's mind at ease. I knew what I was doing; I just wanted to see how much more weight I could lose. And at that stage, my mind wasn't in the darkness. Yet.