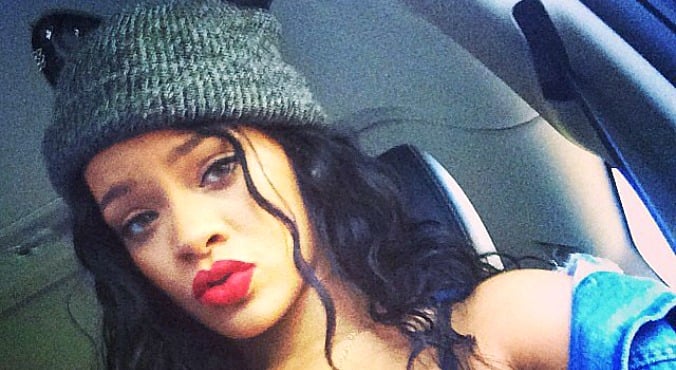 Image: Rihanna is a beanie baby (Insstagram)
Beanies are the headwear equivalent of going out with your doona on. They're snuggly, keep your ears warm and are particularly handy at hiding bad hair days.
And, of course, they gained major attention last month when Carrie Bickmore used her Gold Logie win to raise awareness of brain cancer by accepting the award in a beanie (and sparking a social media trend, as you can see below).
The only problem with these "hat-blankets"? The dragged-through-the-bushes crazy-hair look you often get when you take them off. (Post continues after gallery.)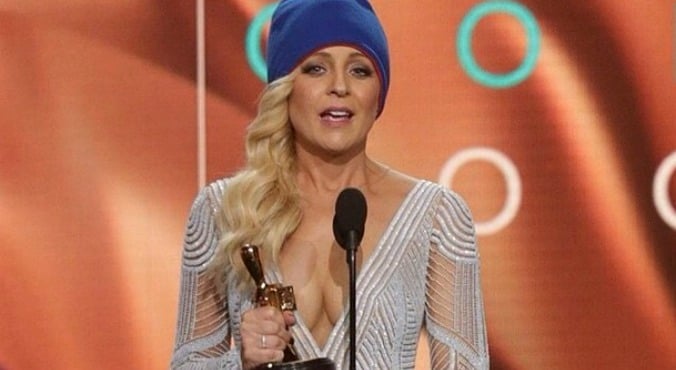 The good news? You don't have to choose between a warm head and good hair — you can have both. We consulted the experts to discover how to beat hat hair and which hairstyles work best under a beanie.
RELATED: Our favourite hairstyle for hectic mornings has just been updated
Beating hat hair
According to hair stylist and salon owner Barney Martin, the trick is to be careful about creating static in your hair, which woollen beanies can often cause.
"The best way to avoid this after removing your beanie is to apply a few drops of serum to the palms of your hands and smooth over the hair," he says.
"Alternatively, apply hairspray to a tissue and run down the surface of the hair from roots to ends to tame the flyaways."
If you have time to prepare, RAW Creative Director Anthony Nader believes there are also things you can do before you put on your hat that will ensure good results post-beanie.
"Go easy on the serums and spray sheens and use on damp hair only," he says.
"By doing this, when you blow out your locks, not only will the product absorb far better  into each hair strand, but you also won't get that flat hat hair look."
RELATED: Sorry, but your hairdresser totally knows you're lying about these 8 things