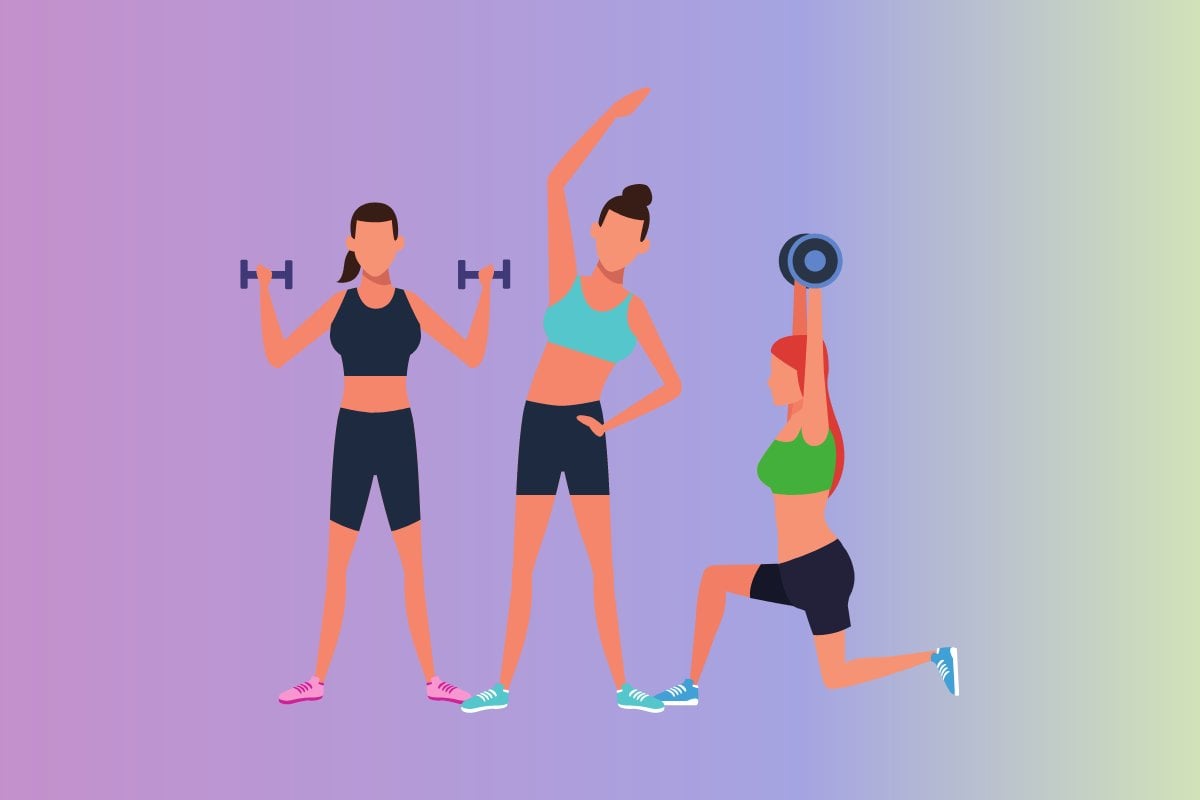 Stand up and sit down 10 times right now. 
It's okay, I'll wait.
You see, exercise doesn't have to be reserved for organised activities at a designated time of the day. Moments in your day are perfect pockets to do something that adds up over time, like standing up and sitting back down – even better if you're sitting on the floor (even weirder if you're doing this at work). 
While you're here, watch how the horoscopes work out. Post continues after video.
Standing up and sitting down is basically a squat movement and activates the muscles in your lower body and gets multiple joints moving. This is also a functional exercise as it replicates movement patterns you would do in everyday life. 
Want more exercise hacks? Read on...
Microwave moments.
This is a pocket of time where staring intently at a spinning inanimate object can be replaced with something more productive, like a push-up. Place your hands on the edge of the kitchen bench about shoulder distance apart, shuffle your feet a little behind you so your body is on an angle and now bend and straighten your arms. Boom – you've completed a set of push-ups while your microwave rice heats up.
As stated in the previous email...
Before you hit send on a rage-fuelled email, use the time to stretch your back. Place your forearms on your desk and without lifting your bum off the chair, grow as tall as you can – imagine the top of your head is being pulled toward the ceiling and your shoulders being pulled away from your ears. You will feel amazing relief and decompression through your back and, winner-winner chicken dinner, you'll have simmered down enough to rethink that email.