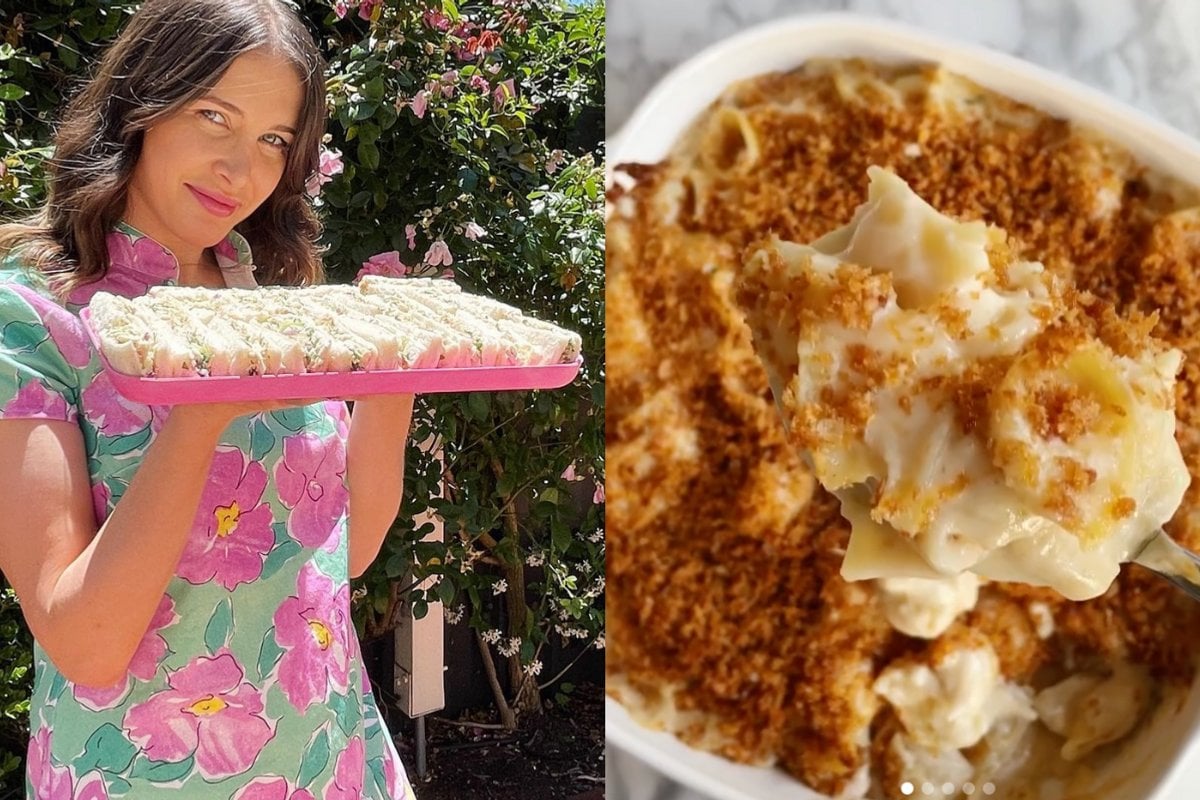 I'm a chef and new mum who loves to entertain.
Back before I had my darling daughter, Winter, (moment of silence for my free time) I would spend hours in the kitchen prepping to have friends and family over for a meal. 
As a self-diagnosed perfectionist, it wouldn't be abnormal for me to spend an entire afternoon tweaking one recipe until I knew it would be a crowd pleaser.
Watch the trailer for Mamamia's food podcast, What I Eat When. Post continues below.
Although I knew I would have to shift some priorities when I became a mum, I also knew that I wanted to keep cooking and entertaining as much as possible. 
I now find myself leaning towards my quick and simple recipes - anything I can prep while Winnie is napping is a winner! I've also developed hacks that simplify my more time intensive recipes.
Whether you're a new mum like me, short on time, or just not a natural in the kitchen - these recipes are simple, quick to put together, and always lead to empty plates at my dinner parties.
Read on for my crowd-pleasing favourites that will have your friends and family begging for more. I promise you'll want to remake them time and time again!
Chicken Sandwiches