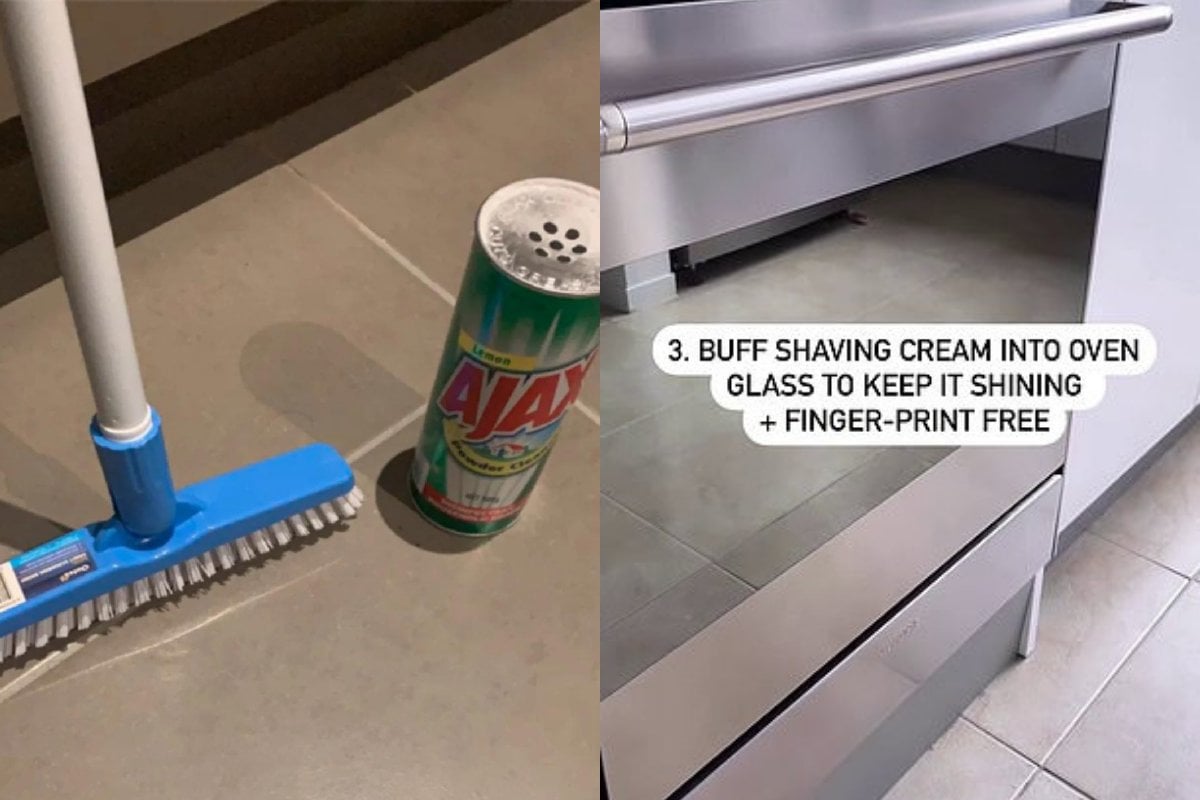 Every now and then a cleaning hack comes along that makes us question our entire existence.
From strip soaking to cleaning our washing machine (yeah, apparently that's a thing we're meant to do), the internet is full of time-saving hacks to help us get through the dreaded weekly cleaning ritual.
And while we've all been spending more time at home over the last year or two, people have been sharing their genius cleaning ideas online. Here are 14 of the best that will change the way you clean forever.
Watch: Four cleaning hacks that will make your life so much easier. Post continues below.
The quick tip to make your stainless steel sparkle.
Melbourne mum-of-two, Chantel Mila (@mama_mila_) has shared her tips to make your space that little bit brighter, and we have never seen such a beautiful sink, thank you very much.
The mum-of-two took to Instagram to explain to her followers that a very common household product can go a long way in creating the shiniest sinks you've seen.
All you need is a drizzle of baby oil and a sponge. Pour the oil over your surface, buff it out and voila! Long-lasting shine ahead. Check out her tips in the video below.