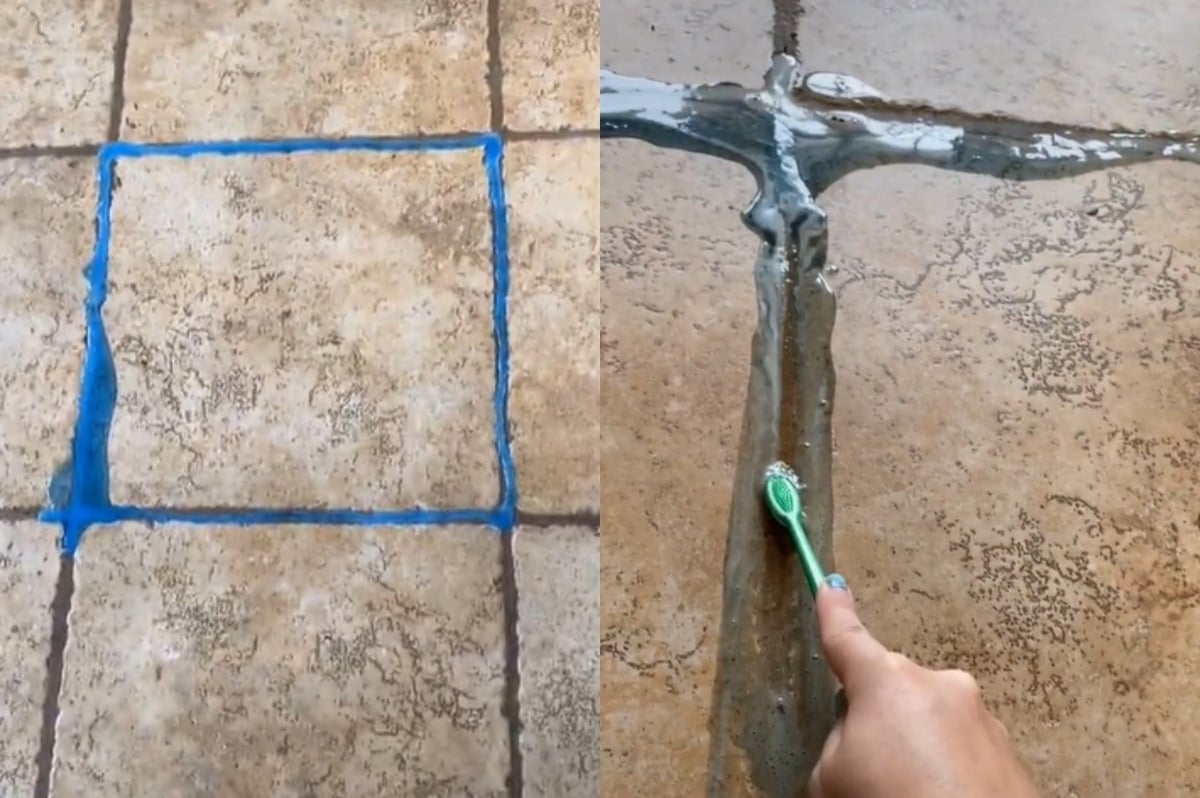 Every now and then a cleaning hack comes along that makes us question our entire existence.
From strip soaking to cleaning our washing machine (yeah, apparently that's a thing we're meant to do), the internet is full of time-saving hacks to help us get through the dreaded weekly cleaning ritual.
And while we've all been spending more time at home over the last few months, people have been sharing their genius cleaning ideas online. Here are nine of the best that will change the way you clean forever.
Watch: Four cleaning hacks that will make your life so much easier. Post continues below.
The $3 cleaning hack that instantly cleans grout.
TikTok has delivered us the goods once again. 
Not only have they gifted us a genius hack to keep our towels soft and fluffy (see below), but now there's a ridiculously easy way to clean the dirty grout from our floors. 
And you only need two items to do it (both of which you probably already have in your bathroom). 
The genius hack was shared by TikTok user @sarah_nde, who uploaded a video of herself using toilet cleaner to remove the build-up of dirt from her tiles. 
Sarah started off by pouring a thin layer of toilet cleaner on the grout before letting it sit for a few minutes. She then scrubbed the grout using a toothbrush. And the results were grossly satisfying. 
While the tiles didn't exactly turn back to Sarah's original pink colour, you can clearly see the difference as the dirt started to lift. 
It looks like any brand of toilet cleaner will work for this, so you can take your pick from brands like Duck, Harpic, White King or anything else that's on special. But before you try the hack out for yourself, it might be a good idea to water down the cleaner a little bit to protect your tiles from the harsh chemicals.