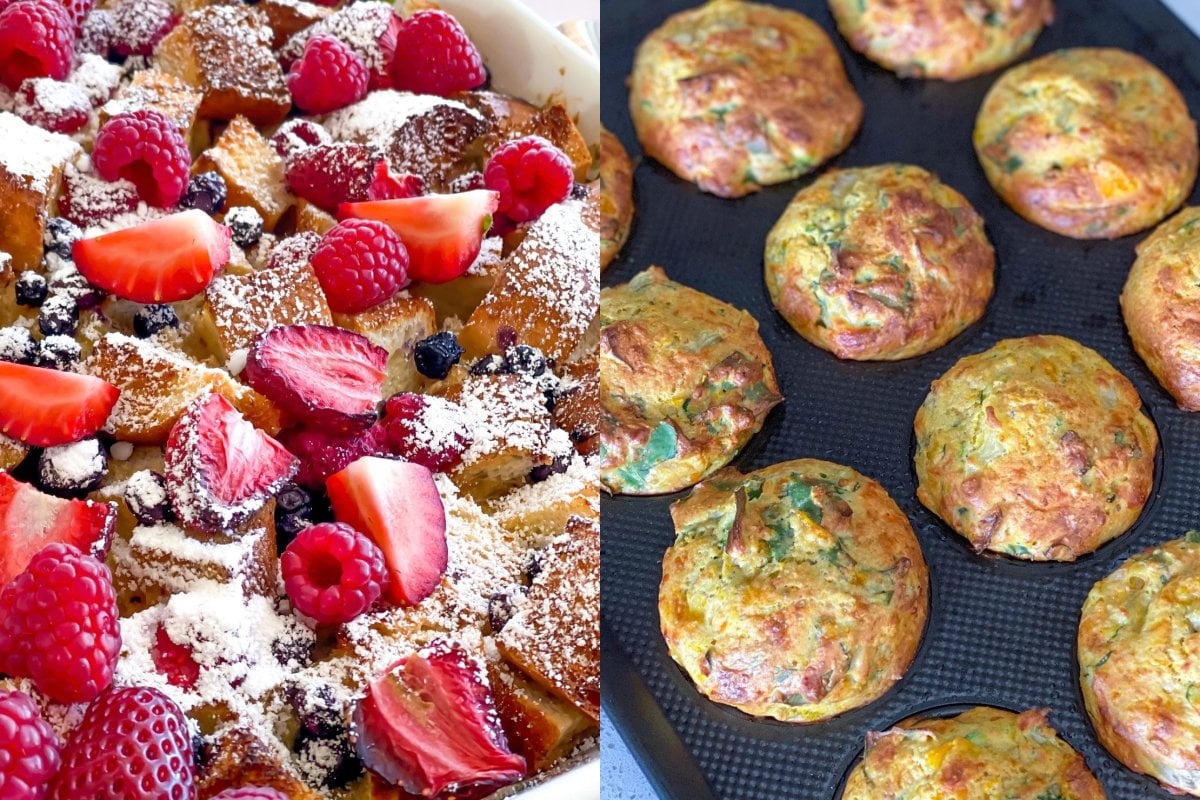 Breakfast is the one meal of the day a lot of us don't change up all that often. 
Whether you prefer sweet or savoury (or either depending on the day), there's a good chance you rotate between a few meal options first thing in the morning. 
And that can get real boring, real fast.
PSA: Water doesn't have to be boring. Here are five fruit-infused water recipes to try.
To mix things up, we asked meal prepping Instagram guru Katie Lolas to share five of her delicious breakfast recipes you'll actually wake up excited to eat. Enjoy!
Image: Katie Lolas.
Makes: 9 pieces.