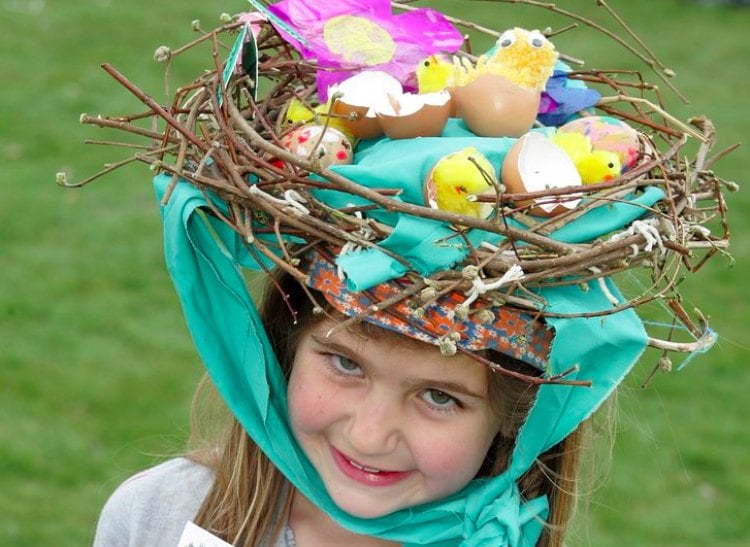 Is glue-gunning tiny sparkly eggs to cardboard hats really the best use of a grown-up person's time?
I realised what I was in for early on in the piece. It was a conversation I deliberately eavesdropped casually overheard at the local coffee shop the other day.
Cappuccino woman: I am thinking eggs this year. Fried eggs.
Skim latte woman: Well I have been at Spotlight all morning and this year I am going pink. Several shades.
Cappuccino woman:  But I am going pink! Pink eggs. I envisaged a large fried egg surrounded by multiple smaller eggs.
For a moment I wondered what the barista had put in their brews until I looked at the date and realised that only weeks away was the annual Easter Hat parade –  a fine tradition amongst Australian primary schools.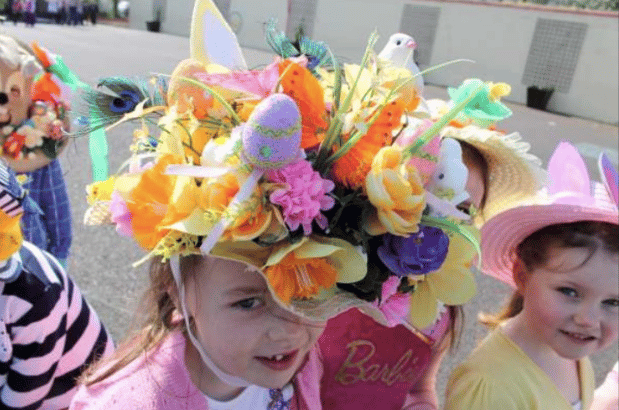 When I was a kid the Easter bonnet was a cardboard affair you whipped up in craft time at school. A few painted eggs, some glitter glue and if you were super organised scratch and sniff stickers.
These days it is glue guns at three paces.
There are even prizes for the tallest, the prettiest, the most elegant, and the craftiest. (Just like Australia's Next Top Model.)
Gone are the days of fluffy chicks and cut-out-felt bunnies. This is serious craft.
There are marbled cut-outs and chick strewn creations. There is paper mache and polystyrene eggs. There is glitter and sequins and sparkles. There is taffeta and feathers. It's like the Mardi Gras and the Melbourne Cup colliding.
Before my kids started school I was naive. I thought that Easter Hat parades were a quaint primary school tradition for the children.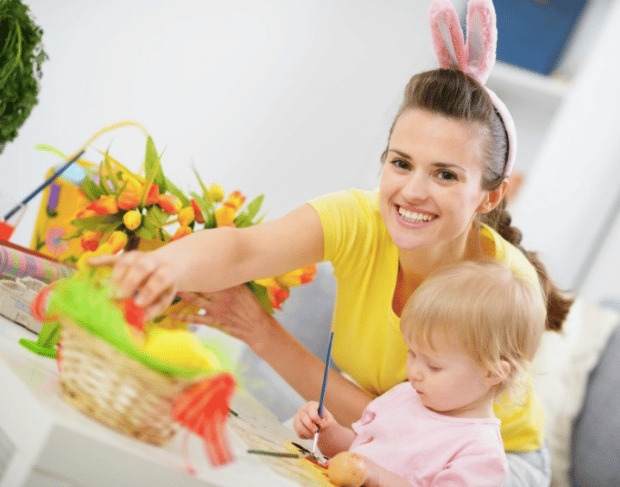 It was only when I entered the dark jungle that is the playground, that I realised the truth. It was a competition like no other – a way for the crafty mothers to shine, and those of us a little less professional with scraps of wool and straw cuttings to flounder.
In our suburb there are four types of Easter Hat mums.
1. The wouldn't know their wax crayons from their felt-tipped pens mums.
They learnt long ago that the best-laid plans often fall apart with too much Perkins paste, but they soldier on each year.
The trips to the $2 shop, the carefully-measured cardboard strip.
The paddle pop sticks and googly eyes. Each fluffy chick laid out ready for stapling, each chocolate egg colour coded. But no matter how many times they try and staple a chick through the head he just won't stay, and no matter how many chocolate eggs they attempt to glue to the cardboard they just keep falling off.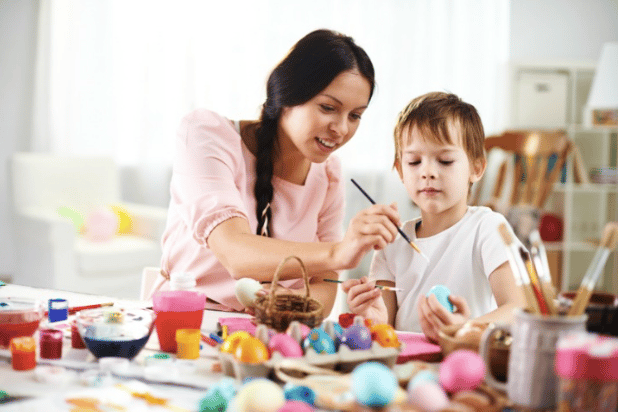 The intentions are there, just not the skill.
2. The 9pm realisation mums. 
These mums have just finished wiping spaghetti sauce off the walls and are about to pour a second glass of red when it hits them.
Oh f**k tomorrow is the Easter hat parade. A quick glance at the craft supplies confirms the worst possible scenario. Yet again Oliver is going to have to walk the asphalt in a toilet roll decorated shoebox. With enough silver foil and cotton buds it can come across as an alien interpretation of an Easter bunny.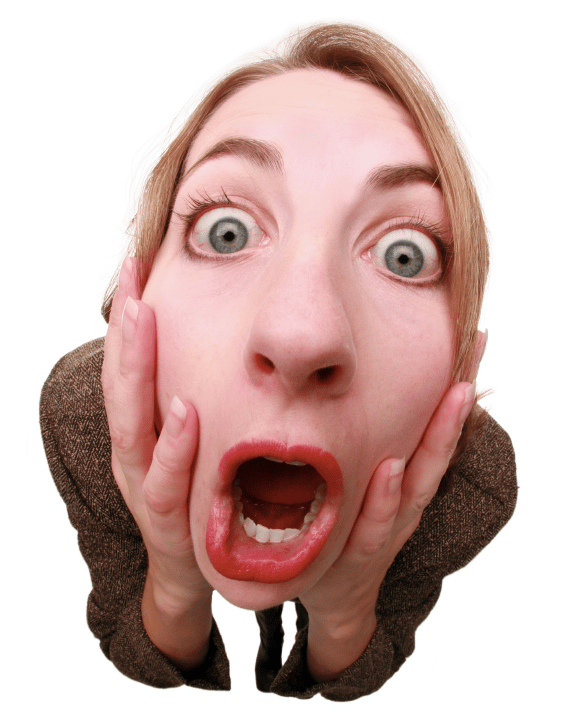 3. The eat-your-heart-out Martha Stewart mum.
They've been planning for months. Pinterest. Diagrams. Inspiration boards. Etsy purchases.
It started when Jemina Davies took out Overall Winner in 2013 with the Towering Inferno of Fluffiness. Sequins and feathers and glittering, hand-died blown hard-boiled eggs bouncing around the quadrangle.
It was a sight to be seen and it stirred the creative juices of every local scrapbooker for suburbs.
This year it can be yours with a well placed bunny and the right type of ribbon it's a prize within reach. And remember there is always sabotage.
4. The mums who let their kids do it.
What? Really? This is a thing? Some of those creations are actually made by the six-year old wearing them? What a revolution.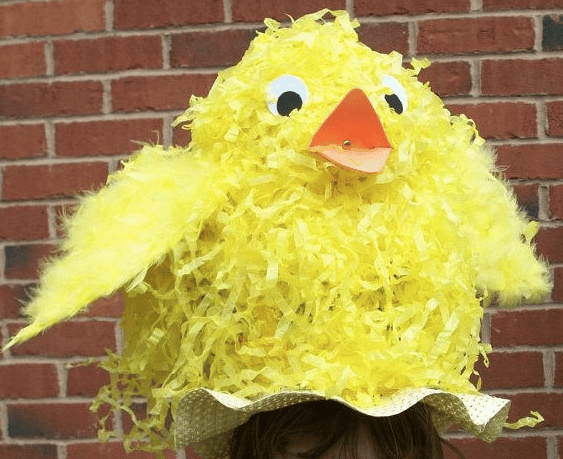 Yes, there are those of us who just leave it to the kids. Oh we might help with a staple or two but truth be told we are too busy finishing their maths homework to help on the hats.
What is the greatest Easter bonnet you have ever seen?
Do you need some last minute Easter hat inspiration? Check out these ones we found on Pinterest.