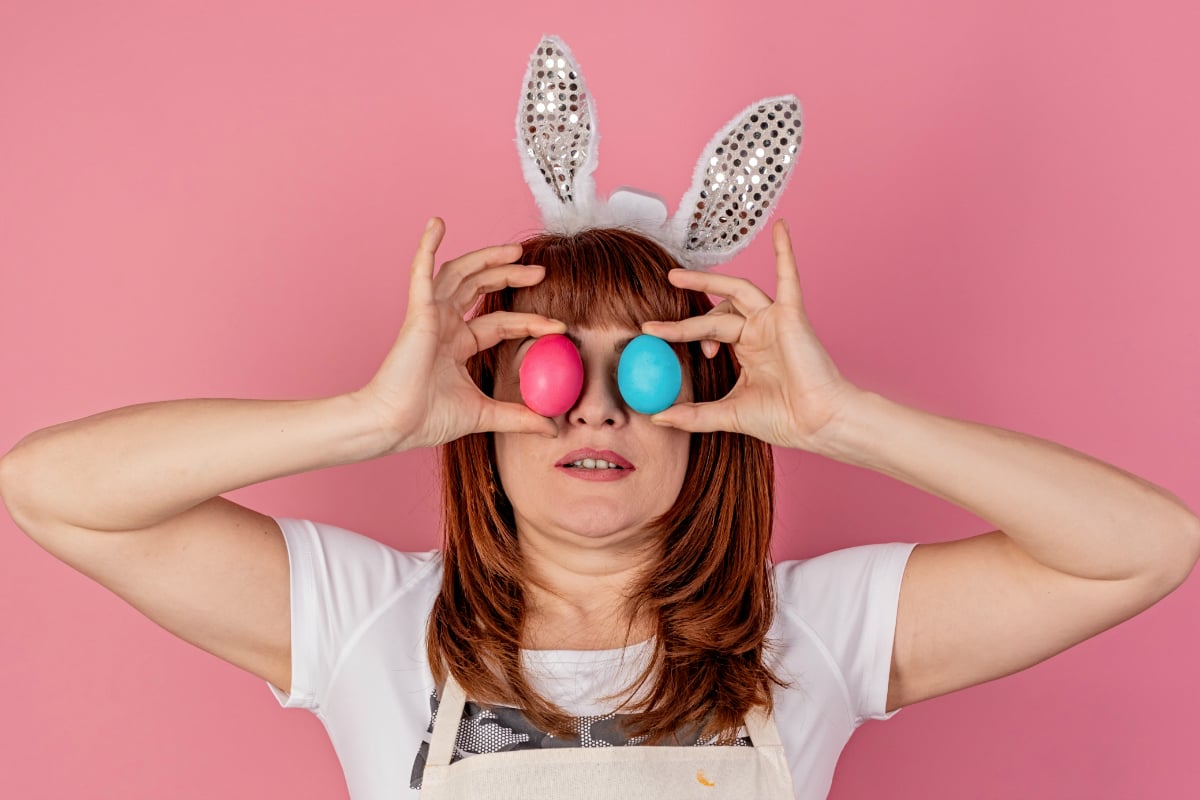 'What are you doing for Easter?' is normally small talk. It's the kind of thing you might ask a co-worker in the office kitchen, or a parent at the school gate, without really caring all that much about the answer.
But not this year. This year we care — a lot. We need inspiration. What exactly can one do for four whole days without leaving the house? Particularly if one has already watched the entire season of Netflix's Tiger King. Twice.
Watch: Your isolation horoscope. Post continues below.
Gorging on chocolate and hot cross buns is a given (thank God — or Scott Morrison, anyway — that the Easter Bunny is still considered an essential worker).
But… then what?
We asked a host of women what they'll be getting up to, in the hope that it may give you some isolation inspiration for the long weekend ahead.
Here are some of our favourites.
Recreate the Royal Easter Show: "My family is doing an at-home Easter Show; wood chopping in the backyard included," said Eleanor.
"I'm going to make all my friends in The Sims 4," said Rose.