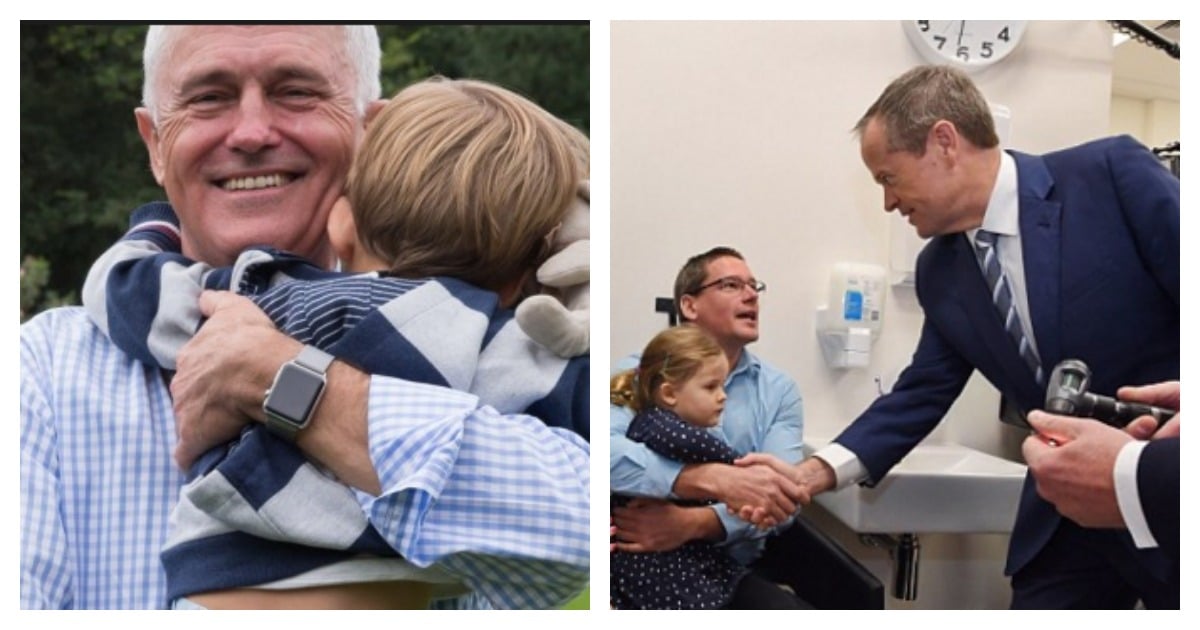 Childcare and early learning are shaping up as a key election issue – despite neither of the major parties making major announcements on the issue so far in the eight-week campaign.
A poll has shown that almost a third of Australians would specifically support political candidates who back affordable access ahead of other issues.
But the federal government shelved their $3.5 billion Jobs for Families childcare package in the federal budget for a year and while The Australian reports that Labor will soon make an announcement on childcare using the same envelope of funds we are yet to hear the details.
The survey of 1000 Australians older than 18, conducted by Galaxy Research for Early Childhood Australia found that 85 per cent of Australians believe access to early education for children younger than five will improve the nation's future prosperity.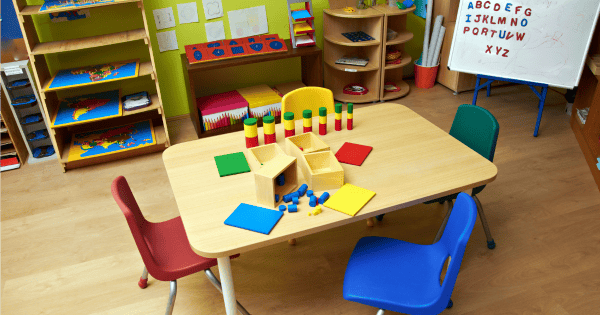 Early education is an issue close the hearts of all Australians. Via IStock.
With a recent report showing that the average cost of childcare for each child is now $90 a day across the country and $200 a day for places in CBD centres its a issue close to the hearts of millions of Australians.
"The message to the major parties is clear - voters of all ages value investment in early learning, for the benefit of both the children and the nation," said Samantha Page, CEO of Early Childhood Australia.
The poll found that Labor (42%) and Green voters (43%) are more likely to vote for a candidate who supports affordable access.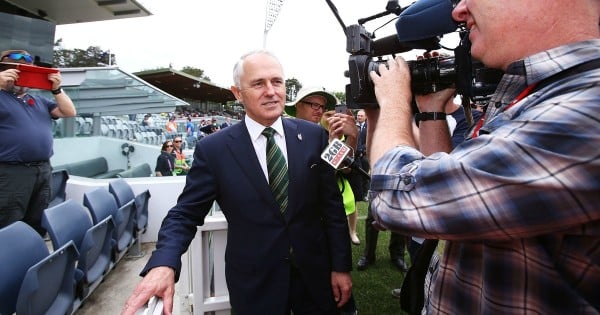 The federal government shelved their $3.5 billion Jobs for Families childcare package in the federal budget for a year. Via Getty.
Coalition voters largely had other issues of concern, with 25 per cent saying they would vote for supportive candidates.
In results that show, contrary to what many pollies believe, childcare isn't just a "women's issue" the poll found young men aged 18-24 were the biggest believers in early learning as a "force for economic good."
90 per cent agree that policies promoting affordable access were necessary for national prosperity. Those with household incomes of more than $100,000 were also more likely to back the statement that it was a "force for economic good" with 89 per cent in support.
That agreement is consistently high whether they are Coalition, Labor or Green voters (88-89%).
Carrie Bickmore on what she wants from our political leaders.
Ms Page said the results were very encouraging.
"It seems that early learning provision resonates as an issue beyond the women's vote, and that Australians would welcome a more sophisticated policy position from all parties, and acknowledgment that making quality early learning affordable for all families, is also an investment in future human capital and productivity," she said.
Experts in the early education area are calling for a change in a focus in the way early childhood education is framed.
While traditionally it has been seen as simply childcare – important for getting parents (and mothers in particular) back to work what they want is acknowledgement of how imperative it is for children, particularly those of a disadvantaged background for success in their educational outcomes.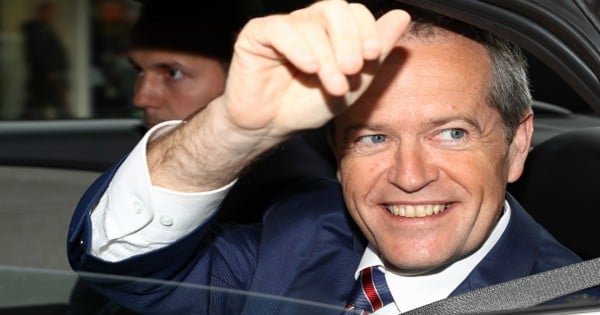 We are yet to hear details of Mr Shorten's plan.  Via Getty.
Research shows that children who attend preschool are more likely to be ready to learn when they start school, they are likely to do better on NAPLAN and have higher maths and literacy levels.
Australia is in the bottom third of countries ranked by the OECD (27 out of 39 countries) for the participation of three year olds - well behind the United Kingdom, New Zealand, Japan and Denmark. One in three children don't attend enough hours of early childhood education to make a difference in their outcomes.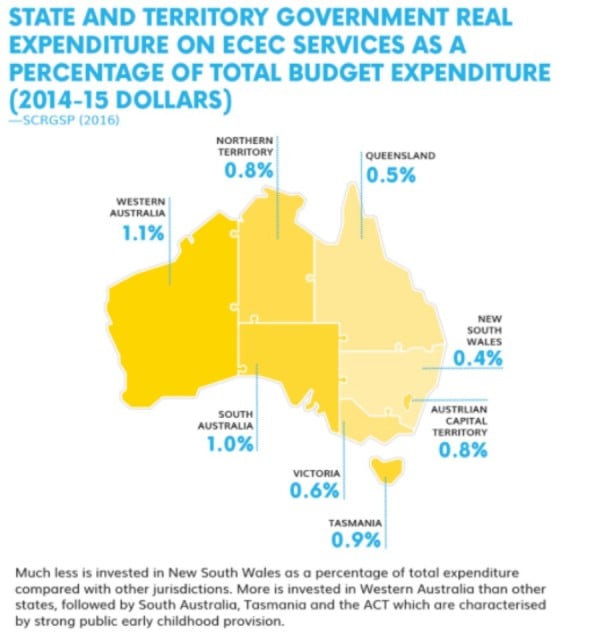 Source: Early Learning Benefits Everyone.
What we need now is our political leaders to recognise this strong desire in the community for early learning policies that will have a positive impact on our families and all of our futures.
Come on Mr Turnbull and Mr Shorten we are ready to listen.