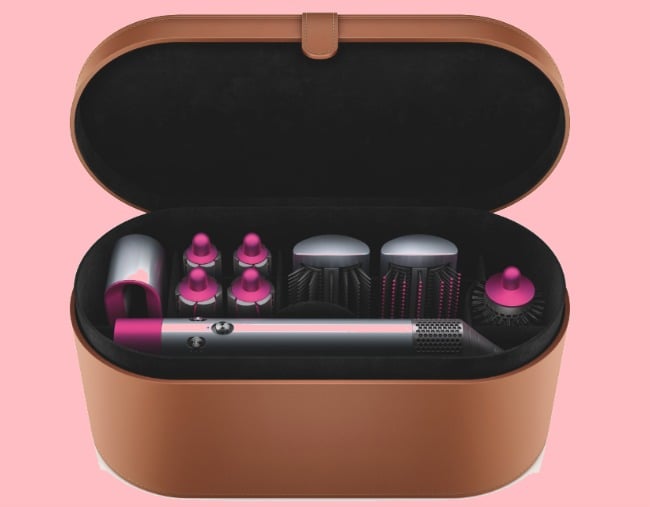 Let's get the price bit out of the way right outta the gates. This new hair tool is $700.
$700. That's a week's rent, maybe two. It's return flights to Bali. It's 200 coffees.
So what the hell does it do? Good question.
The Airwrap Styler uses jets of air (unsurprisingly – air is Dyson's shtick) to allow you to create curls, waves or smooth hair all with the one wand (and a few handy attachments).