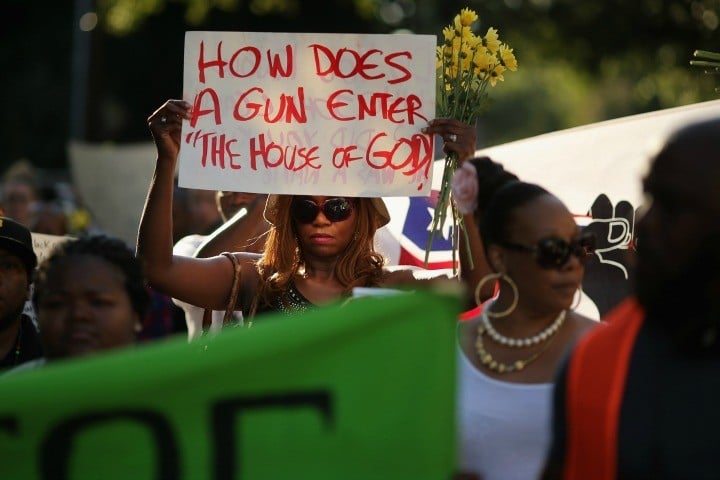 We've rounded up all the latest stories from Australia and around the world – so you don't have to go searching.
1. Mass murderer Dylann Roof had a terrifying white supremacist manifesto.
Dylann Roof is the man accused of shooting dead nine African Americans at a church in Charleston, South Carolina.
Yesterday, a website was found to contain a user by the name of "Dylan Roof" who was in photographs holding large weapons, posing outside a slave plantation and burning the American flag. In the photographs, police say there is pictured a .45 caliber gun – the same weapon allegedly used during the Charleston shooting.
Read more: Wake up America. It's time to sort your sh*t out.
The website describes how the author was radicalised, their views of different races, and a section titled "an explanation" explicitly mentioning Charleston.
"I have no choice," the supremacist manifesto reads. "I am not in the position to, alone, go into the ghetto and fight. I chose Charleston because it is most historic city in my state, and at one time had the highest ratio of blacks to Whites in the country."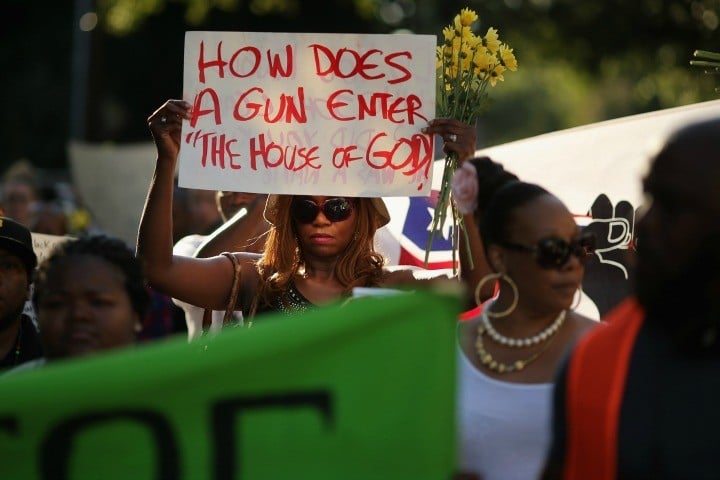 "We have no skinheads, no real KKK, no-one doing anything but talking on the internet. Well someone has to have the bravery to take it to the real world, and I guess that has to be me."
Twenty-one-year-old Roof is charged with the murders of nine people at the Emanuel African Methodist Church in downtown Charleston.
Police said he spent an hour in Bible study with parishioners at the historically black church before opening fire on them on Wednesday evening.
2. Parents have started a brawl at a children's party in Western Sydney.

Parents from two separate birthday parties quarrelled over who would use certain piece of equipment at Lollipop's Playland and Cafe in Wetherill Park. Before long, the fight escalated into a brawl which has left three fathers in hospital with minor injuries.