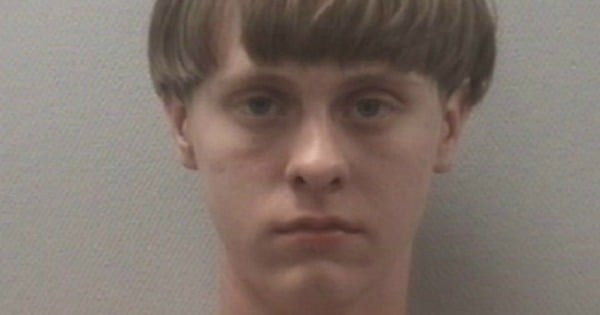 White supremacist Dylann Roof has been found guilty of shooting and killing nine African-American churchgoers in Charleston, South Carolina, last year.
The 22-year-old was found guilty of all 33 federal charges he faced including federal hate crimes, obstructing the exercise of religion and firearms violations.
The 12 jurors took less than two hours to determine his guilt after six days of testimony, News service Reuters reports.
Hate crimes typically carry harsher penalties than crimes that aren't motivated by hatred towards a group or extreme racism in the case of Roof.
Roof's attack on a Bible study at Emanuel African Methodist Episcopal Church on June 17, 2015 shook the US and the world.
Police said he sat with worshippers for an hour of Bible study before opening fire.
After a 14-hour manhunt, Roof was taken into custody during a traffic stop in Shelby, North Carolina, about a four-hour drive from the scene of the mass shooting, ABC News reported at the time.
Roof showed no emotion as the guilty verdicts were read in court, but he has yet to learn how much time he will serve or if he will die as a result of his crimes.
Prosecutors have said they will be seeking the death penalty when the sentencing portion of the trial begins, which anticipated to be January 3.
Roof has indicated he will serve as his own lawyer.
In June last year, South Carolina governor Nikki Haley told the US ABC News that she would be pushing for capital punishment, which is legal in the southern state.
"We will absolutely want him to have the death penalty. This is the worst hate that I've seen and the country has seen in a long time," Ms Haley said.
"We will fight this and we will fight this as hard as we can."
Meanwhile, his defence hope to spare him from execution.
His defence had asked jurors to consider what factors had driven Roof to commit the senseless act and suggested he might be delusional.
Prosecutors dismissed this, saying Roof's guilt was proven "beyond any doubt, much less reasonable doubt".
"He must be held accountable for each and every action he took inside that church," Assistant US Attorney Nathan Williams said.
"For every life he took."