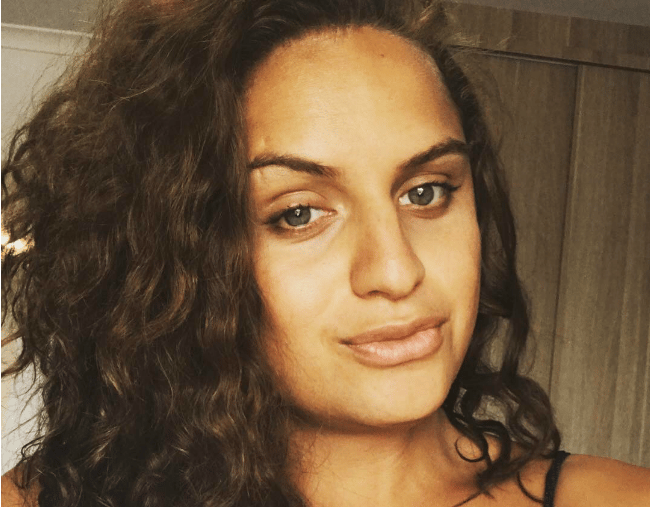 With AAP.
1. The sister of NRL player Dylan Walker has been charged with her boyfriend's manslaughter.
The sister of rugby league star Dylan Walker, who is accused of killing her 51-year-old partner in Sydney's south over the weekend, will remain behind bars.
Gilbert Caetano was found unconscious at a home in Brighton-Le-Sands early on Sunday morning. Despite efforts to revive him, he died at the scene.
Jade Walker, 31, was arrested at the home and later charged with manslaughter and one count of entering a dwelling with intent.
Court documents say Mr Caetano suffered injuries to his head and face before his death, ABC reports. Police are treating the issue as a domestic violence incident.
Walker did not apply for bail at Sutherland Local Court on Monday, and it was formally refused.
She is due to face court via audio visual link next Monday.
Walker is the sister of Manly NRL player Dylan Walker.
The Sea Eagles said they were supporting the Australian and NSW Origin representative player and his family.
"Given the serious nature of the charges before the court and the need to let due legal process unfold, neither Dylan or the club will be making any further public comment," the club said in a statement on Monday.
2. Former Perth student Henri Van Breda found guilty of the axe murders of his parents and brother.
Henri van Breda murdered his brother and parents, and left his sister with devastating injuries following a violent axe attack. #9Newshttps://t.co/9a7AaNLHic

— Nine News Australia (@9NewsAUS) May 21, 2018
A South African man who was formerly a student in Western Australia has been found guilty of murdering three members of his family, three years after the gruesome attack that shocked the nation.
Henri van Breda, 23, was also found guilty of attempting to murder his sister on January 27 2015, as well as obstruction of justice. Marli van Breda, then 16, suffered severe injuries and is reported to be unable to remember the incident, in which their parents and brother died.
Van Breda was denied bail, and will be held in custody until his sentencing.
Judge Siraj Desai said after considering all the evidence, the guilty verdict was inescapable.
The verdict was delivered in the Western Cape High Court, following a lengthy judgment that detailed the evidence given in the case.
Van Breda's trial began more than two years after his parents and older brother were killed in Stellenbosch, a scenic wine-growing region.
The family had emigrated to Australia but returned to South Africa several years ago.
After handing himself over to police in September 2016, van Breda had pleaded not guilty to all charges. He was 20 at the time of the attack.
His parents, Martin and Teresa van Breda, and his older brother, Rudi, died in their home in De Zalze Estate in Stellenbosch.
Van Breda alleged during his trial that his family was attacked by an intruder wearing gloves, dark clothes and a balaclava in the early hours of the morning.
He called emergency responders more than two hours after the attack, saying he had lost consciousness. In a phone call to emergency services played in court, van Breda told the operator: "My family and me were attacked by a guy with an axe."
Van Breda, who the judge said had tampered with the crime scene in order to mislead police, was found that morning by police sitting outside the house, his clothing stained with the blood of the victims. Investigators found a bloodstained axe and kitchen knife in the house.
The judge said that in the absence of any intruder, the only reasonable inference was that van Breda wanted to mislead police and that he staged the scene of the crime.
He said van Breda had "intentionally" inflicted injuries on himself and "in order to mislead the police as to the true identity of the perpetrator".
3. Why Prince George and Princess Charlotte suddenly went missing at the royal wedding.

Just days after Meghan Markle and Prince Harry were married in St George's Chapel in Windsor, eagle-eyed fans are combing through the wedding in a bid to pick out any inconsistencies.
On Saturday, many watching at home realised while Prince George and Princess Charlotte walked own the aisle with Meghan Markle, they were nowhere to be seen at the end of the service, as their fellow pageboys and bridesmaids walked back down the aisle.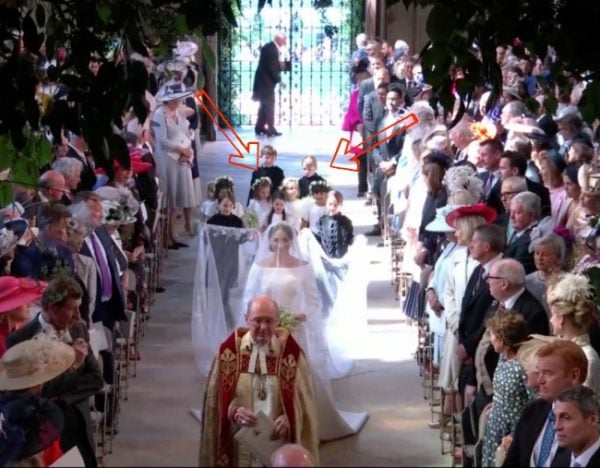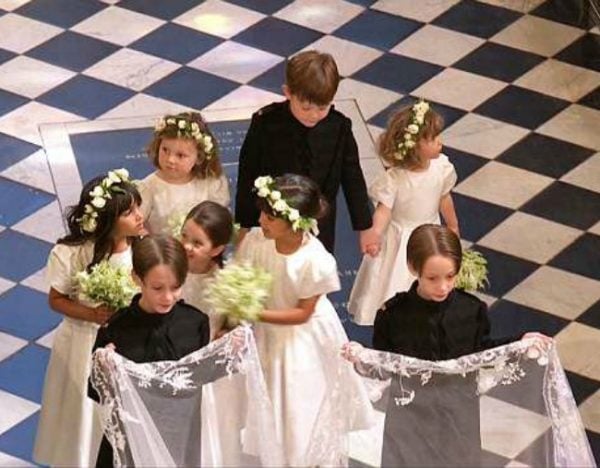 It has been revealed that during the service, the children were ushered into a side room for the service. When they re-appeared, George and Charlotte joined their parents further behind the procession, rather than walking back with the other children.
This news comes as Kensington Palace overnight released Prince Harry and Meghan Markle's official wedding photographs, taken by photographer Alexi Lubomirski.
4. Victorian paramedics, police officers, and firefighters awarded new protection laws following public outrage.

Injuring a police office, paramedic or firefighter will be treated the same as rape and murder, under new laws to be introduced into the Victorian parliament.
It comes after a meeting between Premier Daniel Andrews and unions following public outrage over the quashing of a jail term for two women who assaulted a paramedic in 2016.
The reforms, set to be introduced into parliament in coming weeks, mean attacks which injure emergency service workers will be treated as "category 1" offences, the same as rape and murder.
The changes also mean courts would be forced to jail anyone convicted over such attacks, a joint statement by the premier, Police Association and Ambulance Employees Australia Victoria said on Monday.
It added an emergency worker harm reference group would be established to oversee the implementation of the reforms.
"Our police, paramedics, firefighters and other emergency workers put their lives on the line every day to help keep us safe - it is unacceptable that they should be attacked or assaulted just for doing their job," the statement said.
Last week, Amanda Warren, 33, and Caris Underwood, 22, had the jail sentences they received for assaulting paramedic Paul Judd quashed on appeal by Victoria County Court judge Barbara Cotterell.
Warren and Underwood were originally sentenced to six months and four months, respectively, but Judge Cotterell said their traumatic childhoods and young families meant the minimum six-month term should not apply.
The previous Napthine government introduced six month mandatory sentencing laws in 2014 unless there were "special reasons".
The opposition says the laws it introduced in government are not being enforced the way they expected, and is set to release a private member's bill into parliament on Tuesday.
Shadow attorney-general John Pesutto told reporters he wanted to see alcohol and drug abuse excluded from special reasons, but said the opposition was still working on the details around "rare and genuine cases of serious mental illness".
Ambulance Services Minister Jill Hennessy earlier said there was "great disappointment and concern about the lack of accountability last week".
Ambulances have been chalked with slogans against paramedic assaults since the County Court appeal.
But Mr McGhie said the writing would be coming off over the next few days.
Both unions say they have also talked with United Firefighters Union secretary Peter Marshall about the changes and he is supportive.
5. More than 200 athletes and officials from the Commonwealth Games have asked to remain in Australia.
The Senate estimates that 255 athletes and officials have overstayed since the Commonwealth Games. @Riley7News #7News pic.twitter.com/Ye2IX8wps4

— 7 News Sydney (@7NewsSydney) May 21, 2018
Almost 200 Commonwealth Games athletes and officials remain in Australia after applying for protection, with another 50 people staying on illegally.
A Senate committee has heard 8103 people arrived on visas issued for the Gold Coast event and 7848 have since left the country.
It has been revealed 205 people are now legally in the community on bridging visas while their applications for other categories are considered.
"Most of those have applied for protection visas," Home Affairs deputy secretary Malisa Golightly told senators in Canberra on Monday.
Ms Golightly estimated about 190 had applied for protection and 10 or 15 had applied for other categories including for business purposes.
Another 50 people remain unlawfully in the country.
"We have had no contact with them," Ms Golightly said.
"We know they haven't left."
The number of visa overstayers far exceeds early expectations.
Initially, it was believed just 11 participants had not returned home, including five boxers and three wrestlers from Cameroon, two athletes from Uganda and a Rwandan Para-sport powerlifting coach.
Home Affairs Minister Peter Dutton last week warned border officials were pursuing enforcement action against some overstayers.
The Gold Coast Games ended on April 15.