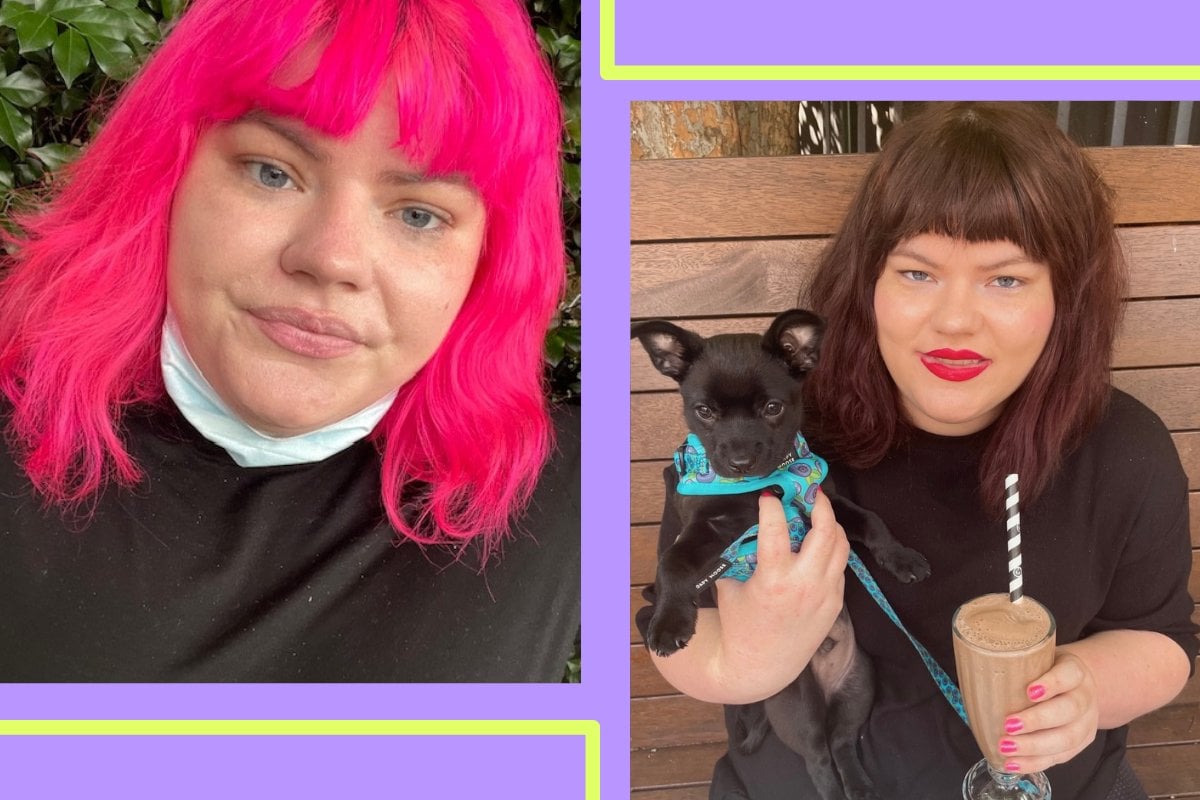 Life is overwhelming and there's never enough time to do anything, so if there's one piece of advice I could give to anyone trying to save money or time, it would be learn how to dye your own hair.      
I know that may sound overwhelming, but honestly it's easy and efficient. If we were still using the words 'girl boss', I'd say it was a girl boss move.
I've been dyeing my own hair using Clairol Natural Instincts for years, and I enjoy the time and money it saves me, and the result is always glossy and gorgeous. (I also like using the money I've saved to live my life like a socialite. Think takeaway coffees twice a day!)  
I've been dyeing my own hair since I was a teenager.
When I first started I was quite bad at it. I'd didn't know what products were quite right for me yet; I'd leave patches, or forget about it and leave a brown shade on so long my hair ended up turning some kind of weird shade of black – not jet black but purple black. 
Honestly, I was young enough not to care, everything felt like a new 'look' and considering my hair icons were Hayley Williams and Christina Aguilera, I was going for something a bit more wild. 
These days, I'm much more fussy about my coffee order (I no longer consider a bottled iced coffee, an actual coffee) and my hair… well, it needs to be healthy as well as looking good.