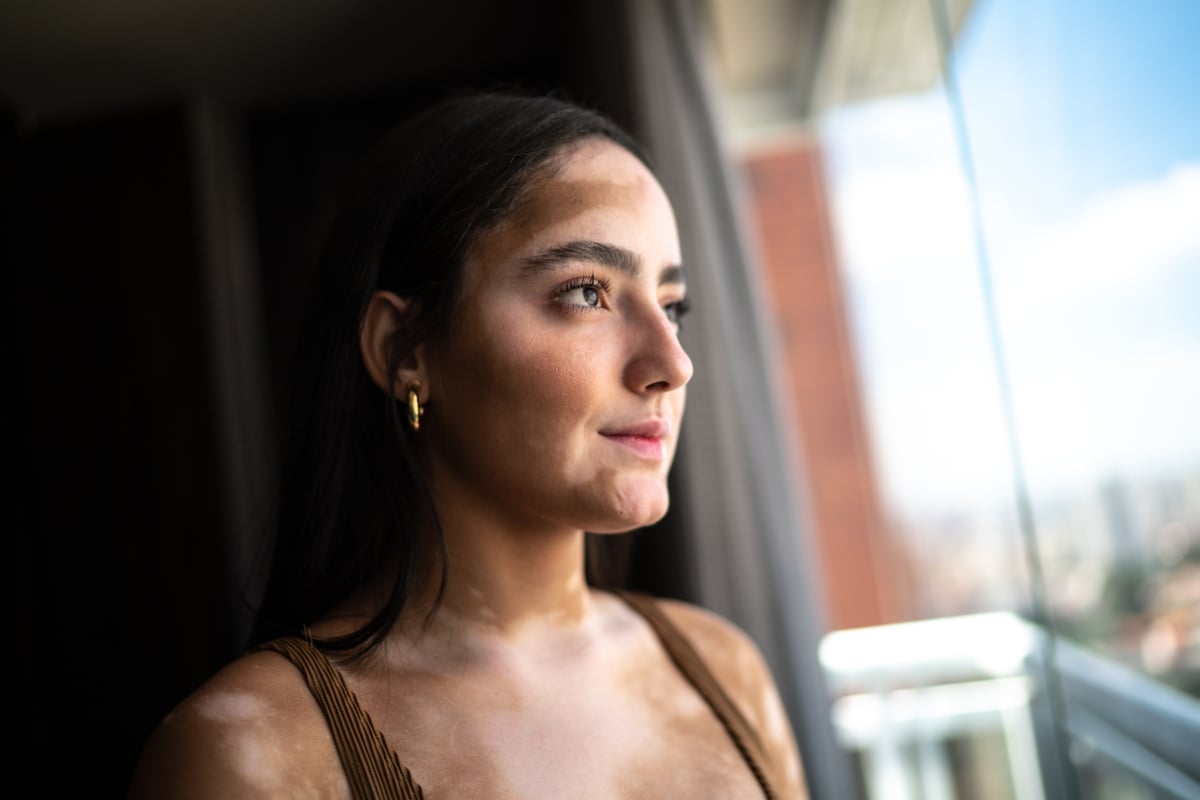 This post discusses domestic violence and may be triggering for some readers. 
The author of this story is known to Mamamia but has chosen to remain anonymous for privacy reasons.
No one can remember it except my little sister.

She's five and woken by the sound of muffled screaming.

It's the strangled voice of our mother and the loud, deafening roar of my father that jolts her from sleep and forces her to make her way outside of the bedroom we share. I sleep soundly.
Watch this clip on domestic violence. Post continues after video. 
She whispers repeatedly for her mum in the darkness, inching closer to the noise. What she sees, with just a small light from the incandescent cooktop lighting her path, is our father pressing our mother against a wall. A kitchen knife is barely inches away from her throat.

Mum is whisper-screaming at him while he barks in her face, daring her to make more noise.

"Mummy?" my sister repeats over and over again. "Mummy? Daddy?"

The rest of the story unfolds as most do, with Mum telling her to go back to bed, affirming it's a bad dream, with my sister nervously agreeing and hiding beneath the covers, waiting for sleep to come. And eventually, it does.

She won't bring it up with Mum until she is much older. Until she can understand what took place that night.

When she does, Mum will laugh in her face. She will tell my sister it's a stupid thing to say, that it's a lie and that she should never repeat those words.

And when my sister tells me, I will tell her she is lying too. That my dad is just a man, and men are not infallible. They're human, and our dad is as human as any. But he is not evil and my dad could never – would never – do that. 
At the time, I claimed it was not possible because he loves his mother and he loves his wife. He loves his girls and his nieces and he mows our elderly neighbour's lawn for free because he can't stand to see her struggle to do it herself. He cries over sad things and he cuddles me constantly. Because my dad is like all good men and, at the same time, incredibly different.
I fail to mention the ear-splitting arguments my sisters and I heard on a constant loop, or the many times his least favourite child (my then 11-year-old sister) dared to speak back and in turn, had her neck squeezed so tightly and for so long, that she had begun to turn a worrying shade of red. 
I don't mention the bad days at all.