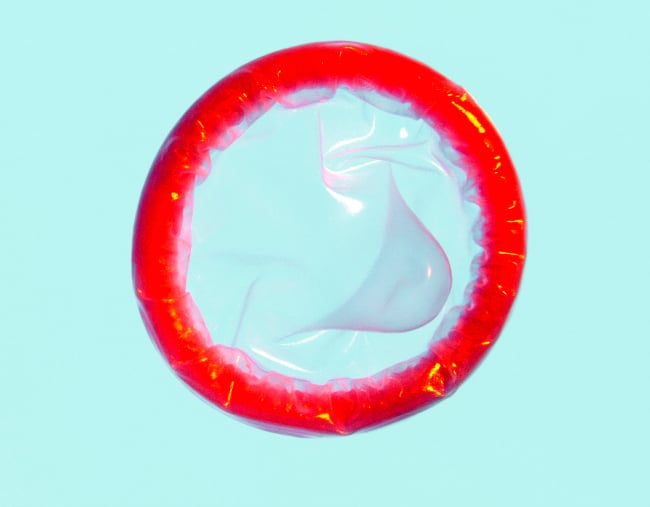 If you've had a packet of condoms sitting in the top drawer of your bedside table and are feeling like getting a little frisky this weekend, you might want to read this.
There has been an urgent recall issued by Durex's "Real Feel" range, which is said to mimic a skin to skin sensation, following fears the condoms might split.
The Therapeutic Goods Administration is conducting the recall as there are concerns the product won't meet its specifications towards the end of its shelf-life.
"We recently found that a limited number of non-latex Real Feel condoms made earlier this year may not meet the international ISO standard when they are close to their expiry date," Durex said in a statement.
The affected condoms come from batch 1000432433 (this number can be found on the foil wrapping of each individual condom and on the bottom of the packet) with an expiry date of January 2021.
"The recall followed RB's in-house durability testing during which the affected batch was heat treated to simulate three years of shelf-life ageing and failed subsequent pressure tests," Therapeutic Goods Australia said in a statement.
"If you have Durex Real Feel condoms from this batch, do not use them."
Durex has assured Australian consumers it's a precautionary move, adding that there are no immediate safety concerns for consumers.
But unless you want a different type of skin-to-skin feeling in nine months, it may be time to chuck out that box of condoms… Just in case.
If you are concerned you may have used a faulty condom consult a GP for professional advice.