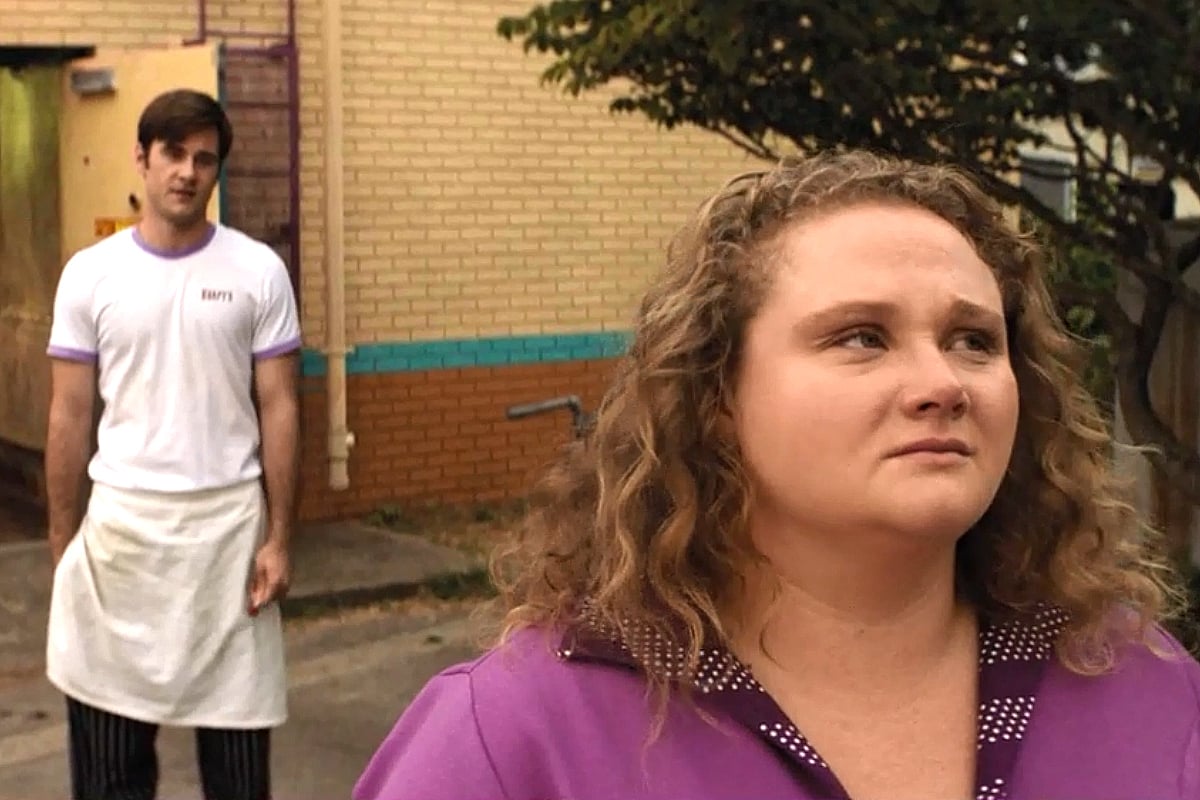 A quick word of warning, this post contains some small spoilers for the Netflix movie Dumplin'. If you haven't watched yet, save this post and come back once you have.
If you haven't watched Netflix's new movie Dumplin' yet… why the bloody hell not?
I understand weekends are for living and we've all got a lot of stuff going on coming up to Christmas, but I urge you to set aside one hour and 50 minutes of your life to consume this feel-good film.
Based on Julia Murphy's best-selling novel of the same name, Dumplin' tells the story of a Dolly Parton-loving, plus size teenager (played by Aussie actress Danielle Macdonald) living in a small Texan town full of beauty queen wannabees.
Her real name is Willowdeen Dixon – Dumplin' is the 'affectionate' nickname given to her by her mum, Jennifer Aniston's former Miss Teen Bluebonnet mum Rosie.
After the death of her Aunt Lucy, who practically raised her while Rosie was busy polishing her tiaras, Willowdeen feels a bit lost. Lucy had always taught her to love the things that made her different from everyone else, but suddenly, being different doesn't feel all that loveable.
In protest of the effed up beauty standards perpetuated in her home town – and to piss off her mum – Willowdean decides to sign up for Rosie's pageant, inspiring other misfits to do the same.
What follows is a drama/romantic comedy/musical/coming-of-age mashup with a big heart and incredible southern accents.
The soundtrack, which features re-records of Parton's biggest hits including Jolene and Two Doors Down, is magic. Whether you're a Dolly Parton fan or not, you can't help but be sucked into this country world.
From female friendship and the complications of mother daughter relationships to whether beauty pageants in 2018 are appropriate and what beauty looks like, this movie touches it all while still being a thoroughly entertaining watch.
It's kind of the southern version of To All The Boys I've Loved Before combined with an episode of Glee. (You can watch the Dumplin' trailer below, post continues after video.)