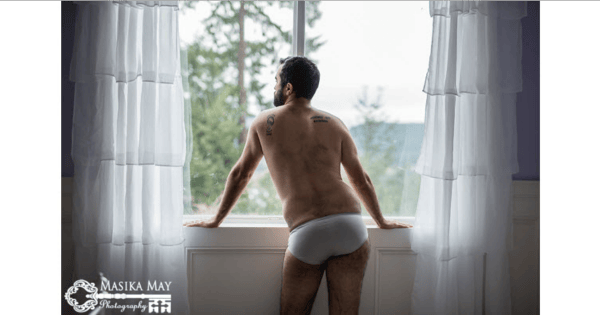 Brendon Williams has a brilliant sense of humour, and clearly, a smouldering gaze.
When it comes to finding a birthday gift for your significant other, some husbands and partners may be tempted to stick to the flowers/jewellery/lingerie stereotype. Others might go down the, 'I wanted to get you something you'd really need' route. Then there are those, like Brendon Williams, who prefer to think outside the box.
According to the Huffington Post, Brendon's main priority was to find his wife a present that would make her smile. So, he approached his friend, photographer Masika Allen, to set up a special photo shoot.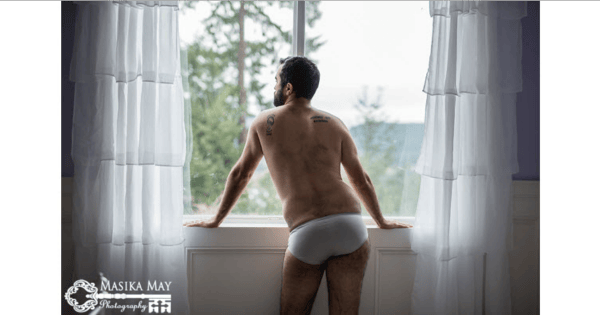 The images are shot in the style of a super-sexy boudoir shoot. Minimal clothing, seductive poses and ruffled sheets. Brendon absolutely NAILED it.
"Normally I'm pretty comfortable in moments like this, but this was as uncomfortable as I've been in front of a camera," Brendon told The Huffington Post. "That said, it was also a bit thrilling knowing the reaction I was likely to get from my wife."