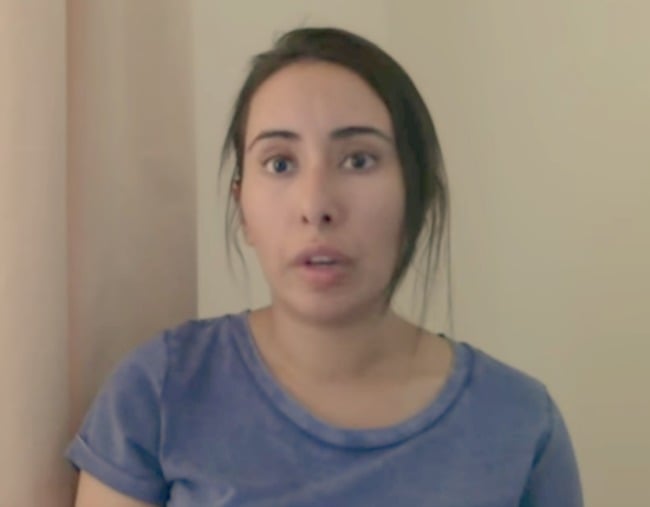 "If you are watching this video it's not such a good thing — either I'm dead or I'm in a very, very bad situation."
These are the haunting words of a woman claiming to be Dubai princess Sheikha Latifa bin Mohammad al-Maktoum, speaking in a YouTube video released after her alleged abduction, which she says happened during her attempt to seek asylum from her homeland two months ago.
The grave claims of the princess, whose location is currently uncertain, have attracted international attention, with advocacy groups Human Rights Watch and Detained in Dubai now demanding answers as to the missing princess's whereabouts.
Who is the Dubai princess?
Sheikha Latifa Bint Mohammed bin Rashid Al Maktoum II is one of the daughters of Mohammed bin Rashid Al Maktoum, Prime Minister and Vice-President of the United Arab Emirates.
The 32-year-old was described in a January 2017 profile by Emirates Woman as "the daredevil royal", as her hobbies include skydiving and other adrenaline sports.
The alleged abduction.
According to Detained in Dubai (DID), a British organisation that assists people with legal problems in the United Arab Emirates, Sheikha Latifa left the UAE on board the Nostromo, a private yacht belonging to dual French and American citizen Herve Jaubert.
DID said the princess planned to sail to India, then fly to the United States, where she would seek asylum.
Also on board was Finnish woman Tiina Jauhiainen, a martial arts instructor, who claims she is a long-term friend of the princess.
Jauhiainen contacted Human Rights Watch, and informed them that the Nostromo was intercepted by UAE authorities off the coast of India on March 4. She said men armed with guns and wearing body armour boarded the vessel and removed Sheikha Latifa, and that the princess has not been seen since.
Jauhiainen also alleged she was taken back to the UAE and made to sign several Arabic-language documents, which she could not read, before being allowed to return to Finland on March 22.
What specifically does the YouTube video claim?
The video was released by DID, on the request of the princess. In it, the princess explains that she first tried to escape Dubai in 2002 but was detained and tortured for more than three years.
"Pretty soon I'm going to be leaving somehow and I'm not so sure of the outcome but I'm 99 per cent positive it will work," she says.
She explains that her first attempt to flee to neighbouring Oman, in 2002, when she was 16 years old, was thwarted, and she was detained and tortured for more than three years. She says her sister, Shamsa Al Maktoum, escaped in 2000 but was brought back to Dubai and imprisoned.