Dubai has never been on my travel bucket list. In my mind it's one rather gloriously vast airport. Fly in, take a quick look at duty free lipsticks in strange six pack combinations, and fly out to Europe a few hours later.
And then I stopped over. I rolled my bag outside the sliding glass doors, hit some serious heat, and actually STOPPED OVER.
For four nights I slept in a huge bed in the United Arab Emirates and explored the city of Dubai by day and by night and my first thought every morning when I woke up was 'my kids need to see this'.
Because I know unique family holidays are where memories are made, and Dubai is a city you will not forget.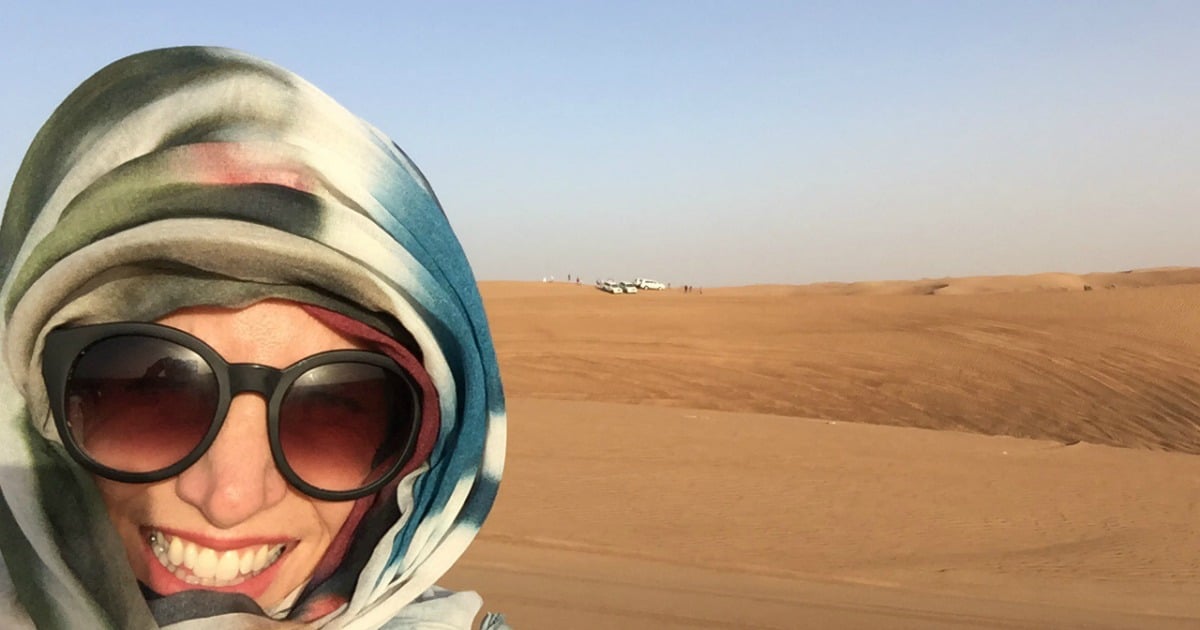 For a start, it's a city of contrasts that fascinates and makes you think.
On the one hand, sitting on that sliver of sand that meets the Persian Gulf there's the new, bold, indulgent and man-made. Towering skyscrapers fluted in water. Luxurious hotels perched on the edge of private beaches. Theme parks with indoor rollercoasters. Hotels with their own water parks. LegoLands where you lose yourself in creation. Great bars, restaurants and shopping.
Whatever you imagine, Dubai has conjured from the sand and sea. Kind of like Willy Wonka and the Chocolate Factory only with buildings and theme parks and shops, hotels, beaches, entertainment precincts.
There's the world's tallest building Burj Khalifa, standing at 828 metres tall.