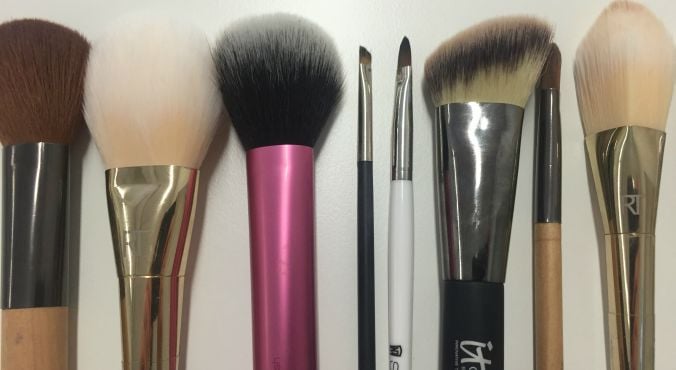 Image: Supplied.
With owning great makeup brushes comes great responsibility.
Yes they up your makeup game but they also need to be washed regularly if you prefer your face bacteria-free.
So if you're sick of losing a whole evening to cleaning your brushes or, ahem, guilty of not knowing you were even supposed to, get excited; dry shampoo for your brushes now exists.
Say hello to the Sephora Dry Clean Instant Dry Brush Cleaner.
To use, simply pump two to three sprays directly on the head of the brush, then sweep it across a tissue and watch the product residue come right off.
(Watch: How to clean your makeup brushes. Post continues after video.)
No need to run the warm water, lather it up, wash, make a mess of your bathroom, then attempt to hang them up and leave to dry for hours – in a matter of minutes your brushes are clean and dry.