Do you fast in February, go dry in July, and get sober in October?
Do you find yourself reaching for a glass of wine as soon as the clock ticks over to midnight on the last day of the alcohol free month?
You could be a dry drunk.
A dry drunk is someone who abstains from binge drinking for a period of time, only to take it back up again as soon as their 'dry' period is over.
For this kind of drinker, giving up alcohol for a month doesn't really change anything for them in the long term.
A dry drunk is stuck in a cycle of self hatred and guilt. They drink too much and feel guilty, so they stop drinking for a month (under the guise of raising money for charity) and then as soon as the month is up, they start drinking again, and the cycle repeats itself.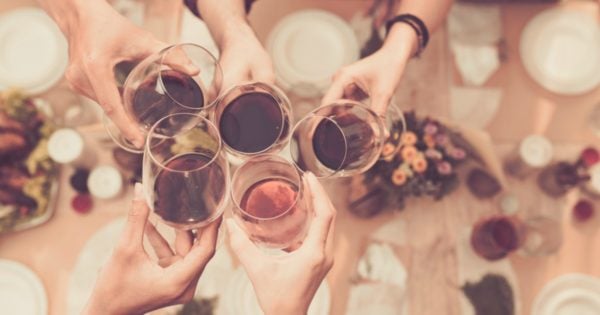 For dry drunks, initiatives like Dry July are more than a fundraising opportunity, they are a much needed lifeline, a reprieve from their every day drinking habits.
Helen Kirwan-Taylor recently wrote about her personal experience as a dry drunk for The Telegraph. 
"Sometimes (often) we drink alone and sometimes (often) we don't eat much with it because we are, after all, middle class, professional women who know the caloric value of every thimble. Truth be told many of us were borderline or closet anorexics or bulimics in our youth and this is our "transdiagnosis" in full throw," she wrote.