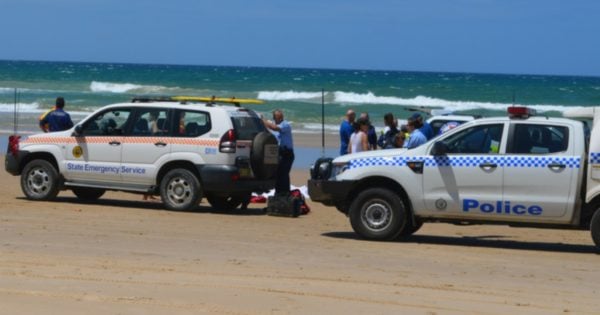 A man who drowned off the northern NSW coast on Boxing Day while trying to rescue his brother's grandchildren is being remembered as a "kind, loving" man.
Geoffrey Blackadder was swimming at Wooli Beach with four children under the age of 12 when a rip swept the children 25 metres north of the flags at around 1pm, reports The Daily Telegraph.
The 60-year-old's great-niece, responding to his gestures for help, swum out through the rough surf to assist in pulling her sister and three young cousins out of the water to safety.
Jasmine Blackadder said she feared she would drown while attempting to rescue the vulnerable group.
"I thought, 'I need to breathe or I'm going down with them'," she said, according to The Daily Telegraph.
Tragically, her great-uncle didn't make it. She watched from the shore as his limp body was pulled from the water by lifeguards, then helped as they dragged him onto the sand.
"I just dropped, I was so exhausted, I couldn't breathe. Then I looked back and I knew he was gone," she said.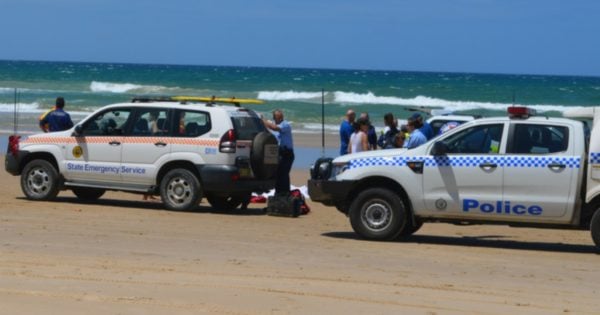 Geoffrey is being remembered by Jasmine and the rest of the extended family as a kind, selfless person.
"He always so beautiful with all the kids, he'd go to the end of the earth for them," she said. "My family has been praising me, but I think anyone would have done it."
Geoffrey's sister-in-law, Frances, also painted a picture of a "caring, loving guy who would jump in for anybody".
"If you said you needed a shirt, he'd give you the one on his back," she said. "I keep telling Jasmine if it wasn't for her we could have lost five of us out there. But she's just still so upset she couldn't save her uncle."