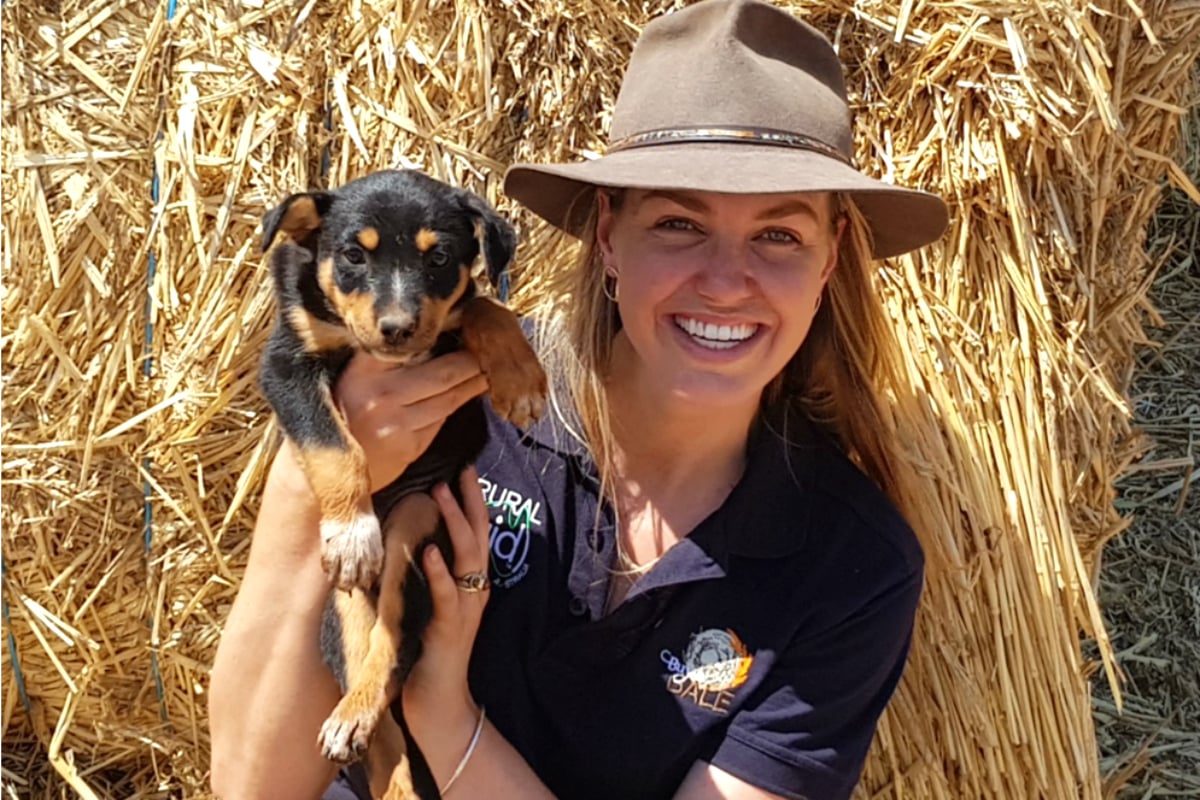 The dry and dusty landscape of drought-affected eastern Australia is hauntingly unmistakable as Zoe Cox sits and listens to a farmer reflecting on what was once his thriving livelihood. His identity. His community.
Zoe (pictured above) is a registered counsellor for Rural Aid's Counselling program, which relies on donations and support from partners such as Toyota Australia.
It's her job to make home visits to farmers struggling with the emotional impact of the drought that's currently gripping 97 per cent of NSW, along with areas of Victoria, South Australia and Queensland. The ramifications of what some have called Australia's worst drought in living memory is far reaching: farmers face ruin and local communities and their businesses suffer a profound toll. The recent bushfire disaster only added to the strain on these communities.
Zoe speaks primarily with farmers, their spouses and their children, and does sessions both face to face and by phone.
"When I carry out home visits, I prioritise offering counselling in a style that is suited to the individual," Zoe tells Mamamia.
"This means we may sit over a cuppa in the kitchen, we may drive the boundary fence in the car, we may go and perch ourselves on a rock in the farmer's favourite paddock, we may drench the sheep or pick up dead stock carcasses around the paddock. However it may unfold, making the farmer and families comfortable is incredibly important to me and I find this style of counselling rather well suited in achieving this."
Zoe, who grew up on a cattle property between Lithgow and Bathurst, NSW, has seen the impact of drought first hand. It impacts most areas of these people's lives: financially, emotionally, mentally and physically, with the mounting stress of the extensive workload and issues of loneliness and exhaustion.
"The drought is affecting the entire family as well as local businesses. It is affecting marital relationships and indirectly putting huge strain on children," Zoe elaborates.
"Farmers are struggling from exhaustion and are fighting a sense of failure that they feel towards themselves, their families and their past generations.
"Wives of farmers are often bearing the brunt of the stress carried by their husbands – a tiresome job when they are facing their own stress surrounding their concern for their other half, the finances and the future of their family.
"Children are being affected by the lack of time their parents have due to constant feeding commitments. No matter how well parents may be managing to shield their children from their own stress, it is indirectly felt by them on an implicit level."