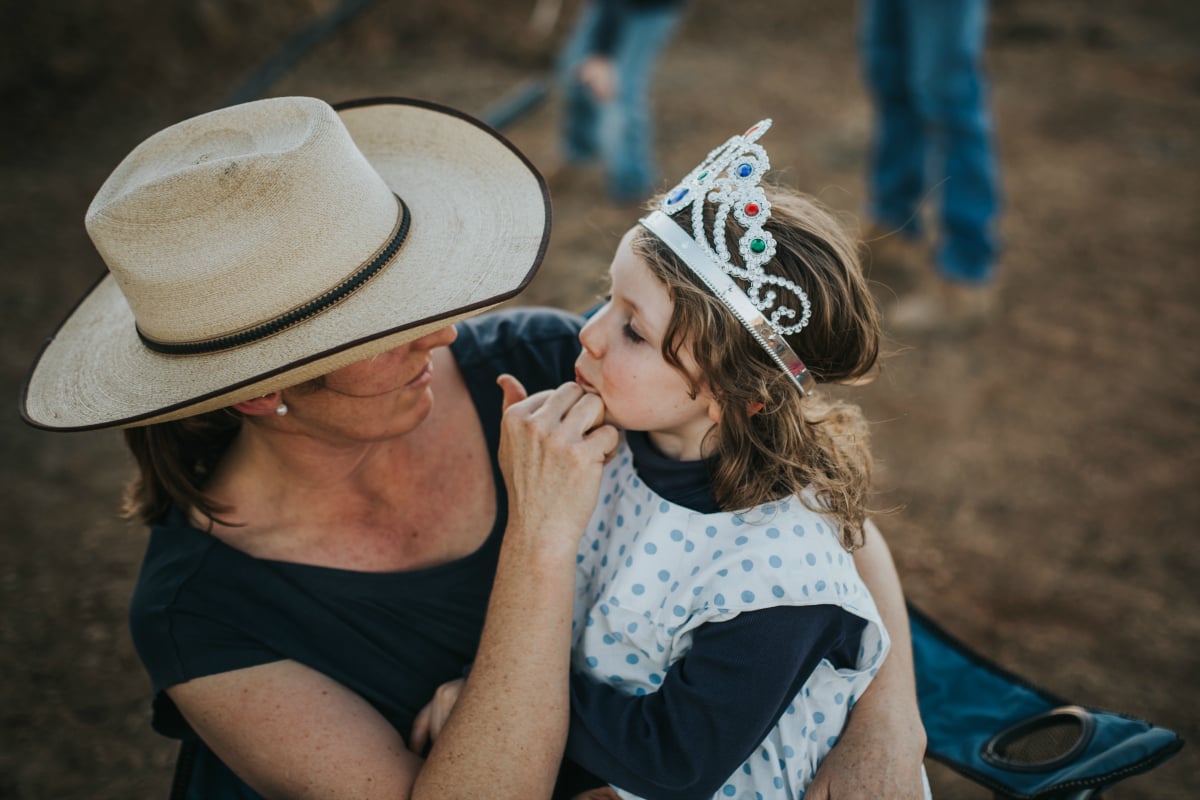 To my beautiful darlings,
I'm sorry I get so cranky. I honestly try not to but when I have to repeat myself several times and I've got jobs I need to get done, well… it drives me mad when you don't listen. To be ignored is really frustrating, and it feels like you don't respect me. I'm nobody's doormat, I'll have you know, and if you don't want a cranky mum, then you'll need to start thinking about how you can help more around the place…
Wait — it's not your fault. How old are you? Eight? Six? That's pretty young. We probably expect way too much from you. It's just that your dad and I have so much to do. You know it's always busy on the farm — there's always things that need to be done. But honestly, this drought has made our workload enormous, hasn't it?
Watch: Lucy shares the day the drought became all too much.

You know it's not just shovelling cottonseed to the cows or dragging the red feed trailer around to keep the sheep happy. It's all that being on the phone to people, trying to buy grain and hay from far-away places like Victoria or South Australia, and it's juggling money so that we can pay for it. It's checking that all the animals have water to drink, because in this heat that's so important, right?
Do you remember what it was like to have nice grass to walk on with your bare feet? Or what it was like to not have to feed your pony every day? You know old Charlie appreciates it, because he whinnies at you when he sees you with your heavy bucket of yummy food. It's a shame we're always too busy to ride him, and that we had to miss out on Pony Camp this year, but at least he's healthy and happy.
Do you remember when the hills were green? Look at them now, all red-brown and bare, with trees that look dry and thirsty… Take a photo in your mind, darlings, because one day it'll all be different. You'll look back and be amazed at the way the land can transform. It's like a wild animal, you know, and all we can do is respect it and love it. We do love it, although sometimes it feels like it's more trouble than it's worth, but that's like any strong relationship – you stick together through thick and thin, always respecting and always loving.