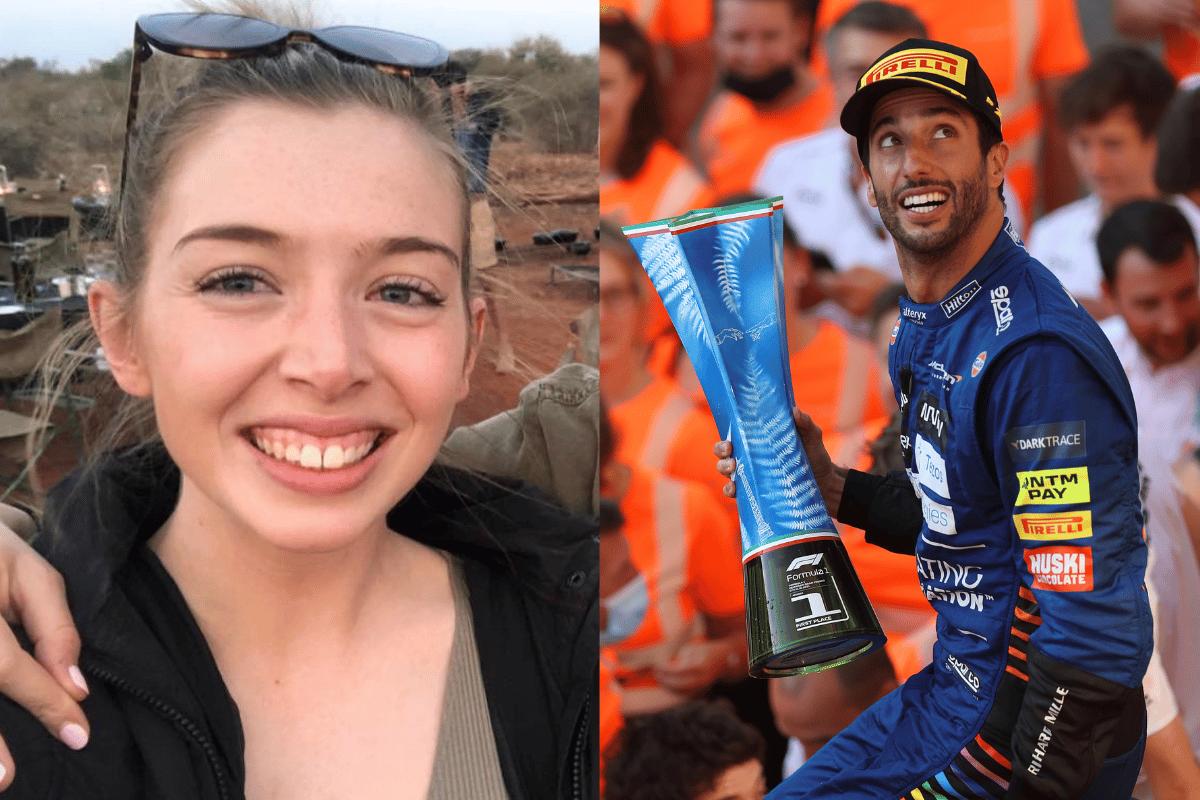 If you asked me six months ago if I knew who Max Verstappen was, I probably would have responded with a shrug.
Of course, I now know the Belgian-Dutch racing driver as the 2021 Formula One World Champion. The Red Bull Racing young gun who beat seven-time world champion Lewis Hamilton at the Abu Dhabi Grand Prix in a controversial last-lap duel.
To be completely honest, I didn't know a thing about Verstappen or the world of Formula One until I watched Drive To Survive, Netflix's compelling series that launched its fourth season last week.
Watch the trailer for Drive To Survive season four below. Post continues after video.
When I was first recommended the series by a friend during Sydney's second lockdown, I was skeptical.
I used to roll my eyes at people who liked sport. And motorsport? Well, I didn't really care about that either, besides that one time I tagged along with my dad to the V8 Supercars with the promise of seeing Spiderbait at the end of the night. 
To me, Formula One always felt... far away. A glitzy world of fireworks and champagne shoeys.
But now, six months after watching Drive To Survive in lockdown, I could talk to you about F1 for hours. 
In fact, I could probably write an essay about Daniel Ricciardo being an absolute national treasure. Or a TED Talk about the importance of the halo device. And don't even get me started on Christian Horner aka the Bond villain-esque Red Bull Racing team principal who is married to Ginger Spice. (Yes, really.)
To this day, my newfound interest in Formula One continues to confuse virtually everyone in my life. I've just never been a sport... person, so the confusion makes sense. But please, let me explain.
Produced in collaboration between Netflix and Formula One, Drive To Survive first premiered back on March 8, 2019, with the show's first season covering the 2018 World Championship.
For the first season, the show had no access to two of the biggest teams in the sport – Mercedes and Ferrari. Although on the surface this may seem like a disadvantage, it simply forced producers to turn their attention to the teams further down the grid, introducing viewers to the drivers, managers and owners of each team.
That's why Drive To Survive has often been described as the ultimate PR move for Formula One. At a time when the sport was gradually losing supporters due to the consistent dominance of top teams like Mercedes, the soapy docuseries swooped in, bringing back old fans and drawing in new ones by focusing on the stories of the underdogs.