Drew Barrymore is a busy woman: She's an actress, a talk-show host, mother, business owner and creator of our favourite beauty content on the internet.
But if there's one thing she'll never be too busy for, it's her family and friends. 
In February 2021, Barrymore marked Valentine's Day with a gallery of photos on Instagram featuring throwback photos with famous pals like Cameron Diaz, Gwyneth Paltrow and Nicole Richie, plus a rare glimpse into her life co-parenting daughters Frankie and Olive with ex-husband Will Kopelman.
Growing up with Drew Barrymore. Post continues below video.
In the since-deleted image, Barrymore, Kopelman and their daughters are enjoying smores on the beach.
"#REMEMBERCLOSENESS is an unused hashtag. Let's fill it TODAY!!!!" she captioned the post, encouraging her followers to share photos of their own loved ones. 
"I miss my galentines and family and CLOSENESS today. Let's remember the times where we didn't think about cramming in! Smooshing. Snuggling. Nuzzled and cozy and free.
"I need these reminders because it's all becoming a surreal blur and I can't take it… These pictures are my treasures. And I just needed to put them out to try and get something positive started that reminded myself of how we used to love and live."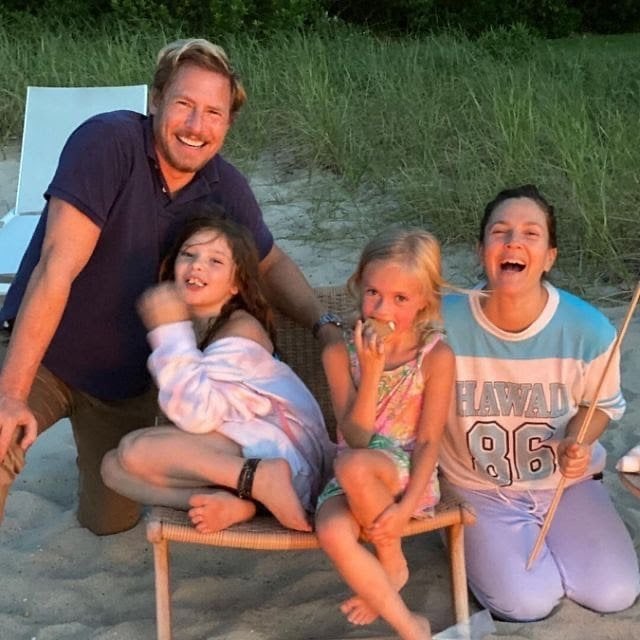 Image: Instagram.