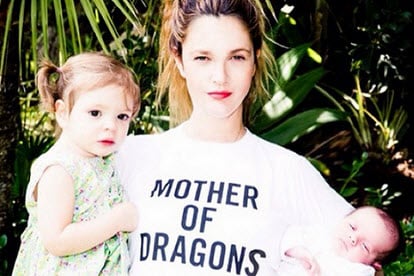 She has a whole new perspective on her life now.
Hollywood a-lister Drew Barrymore has admitted acting has been put on the back burner for now, while she focuses on raising her daughters, Olive, 2, and Frankie, 8 months.
Speaking to the Today Show, Drew, 39, said growing up in a tumultuous environment has made her desperate to raise her own children with a more stable and 'traditional' family life.
"I think I will act less and less... I find the hours at this point in my life too difficult with kids, it's hard to be present when you wake up before them and come home after they've gone to bed," she said.
Barrymore did not rule out acting forever though, stating that she would prefer to focus on her kids at this stage of their lives, but her priorities may shift again as they get older.