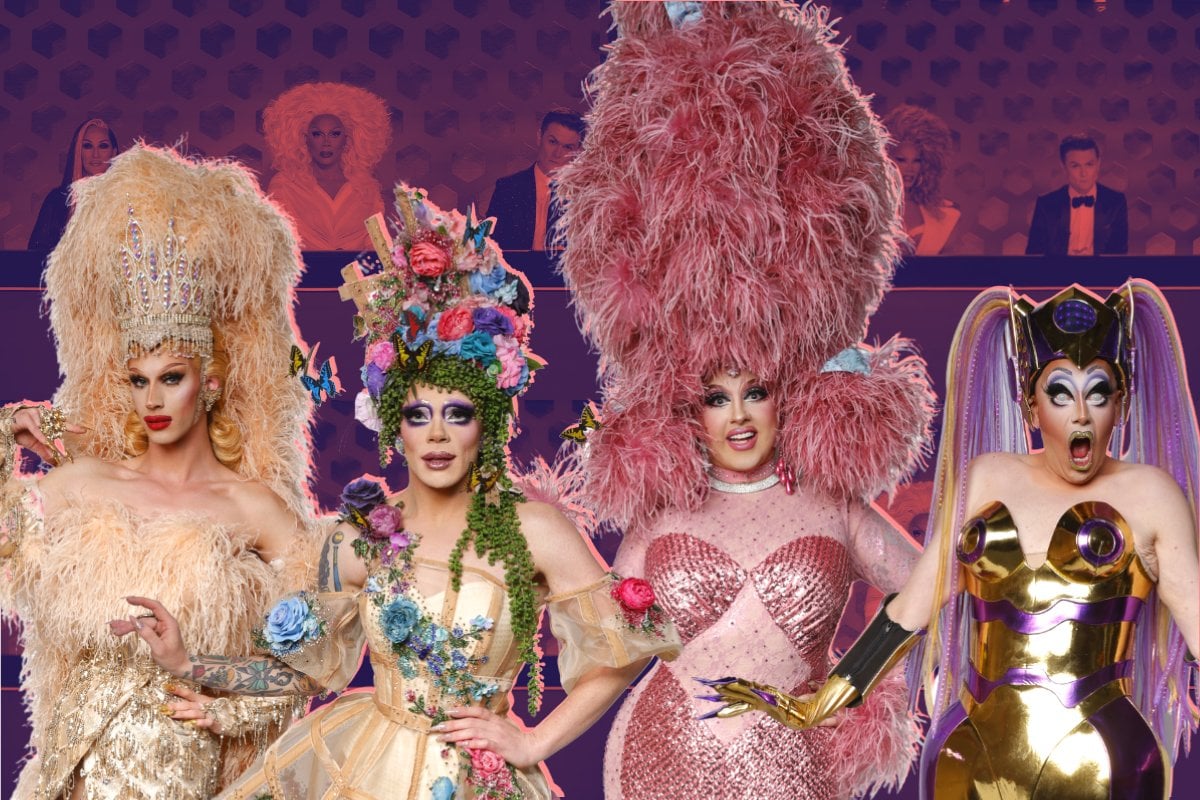 This weekend, four queens will take to the stage for the RuPaul's Drag Race Down Under finale on Stan.
Art Simone, Kita Mean, Karen from Finance and Scarlett Adams will stand in front of RuPaul one last time, as she crowns the winner of the inaugural season featuring Australian and Kiwi queens. 
And while they will look like the queens they were when they entered the workroom on day one, the experience of Drag Race has been a lot more profound than they ever realised it would be.
Watch: The RuPaul's Drag Race Down Under contestants. Post continues below video.
Drag Race is a drag competition, it's also so much more than that.
Art Simone (who was eliminated in episode two before returning in episode four) said the competition gave her a new perspective, which she's carried on post-show.
"My mindset is different. The product I present isn't different, I'm always going to be the same dickhead who makes a fool of themselves and tries to make people laugh. My drag is about trying to make the smallest person in the room feel like the biggest person there," she explained to Mamamia ahead of the season finale.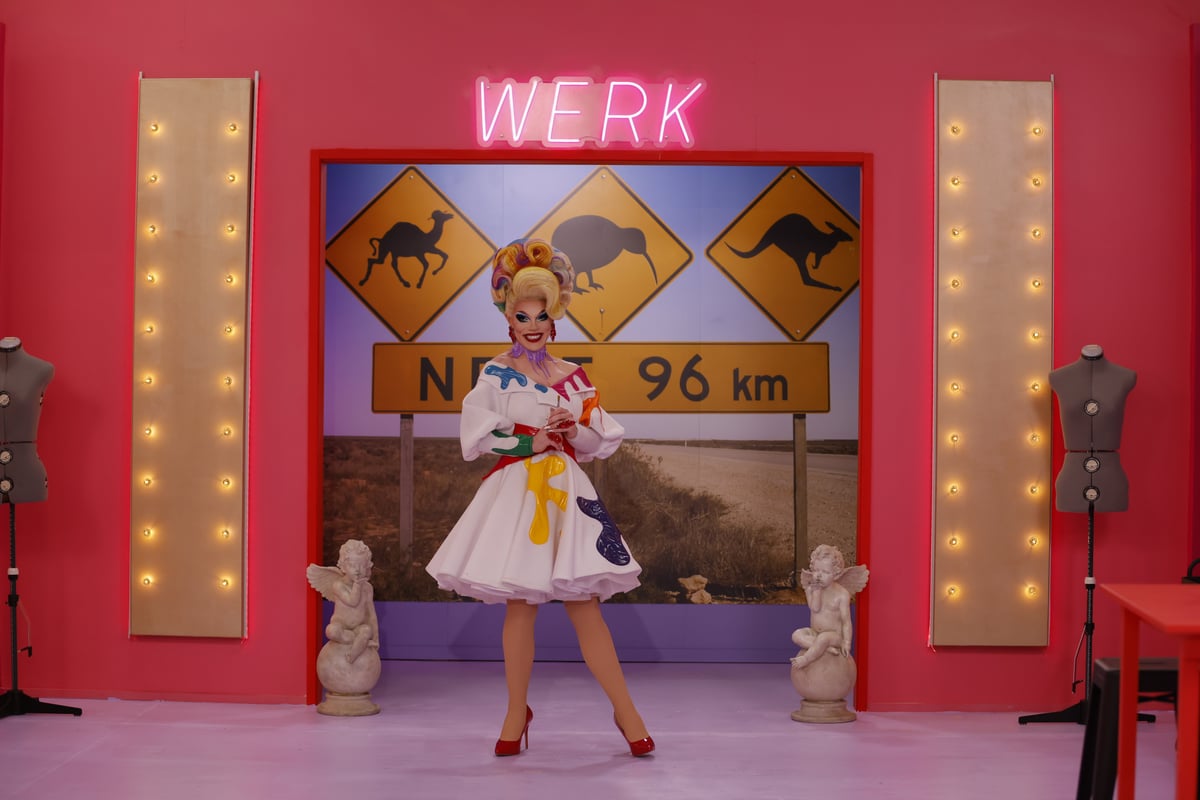 Image: Stan.