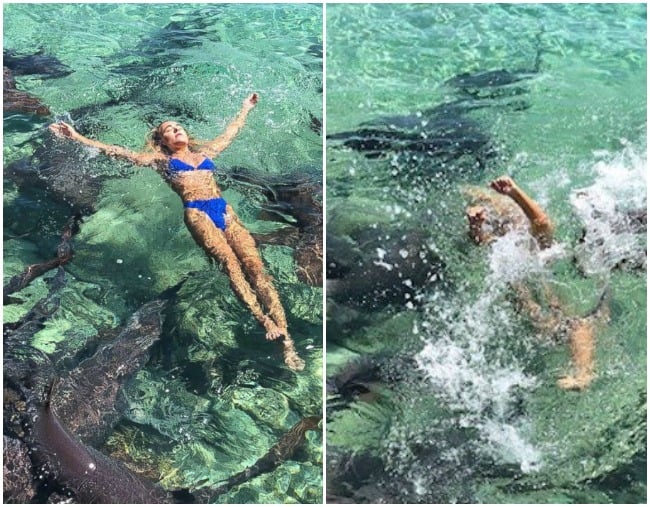 – With AAP
1. The moment an Instagram model was bitten by a shark while posing for a photo.
An Instagram model has been bitten by a nurse shark while posing for photographs in the Bahamas.
Katarina Zarutskie, 19, was on holiday with her boyfriend's family last month when she came across a pool in which a number of tourists were swimming with the creatures. She joined them in the hope of snapping a photograph for her 13,000 followers.
"I leaned back, and then that shark he came and he bit down on my arm and pulled me under," she told Buzzfeed News.
The University of Miami student said she remained calm and managed to pull her arm free of the shark's jaw, and make her way safely out of the water.
Zarutskie was treated with multiple antibiotics to ward of an bacteria the animal may have carried. She's also been left with scarring, but says she is simply happy she wasn't more badly injured.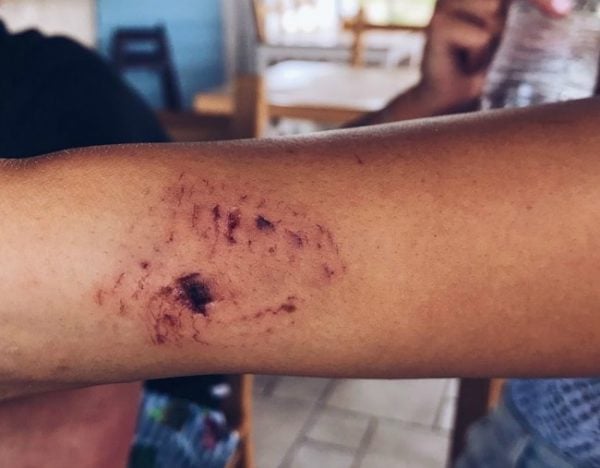 Swimming with nurse sharks is a common activity in the Bahamas, and even promoted by the Caribbean country's tourism website. Still, when the model posted about the incident on Monday, she received backlash from some commenters who argued she was at fault for the attack.
Zarutskie says she "love[s] sharks" but concedes the experience has been a big lesson for her.
"They are wild animals and it's an uncontrollable situation," she told BuzzFeed.