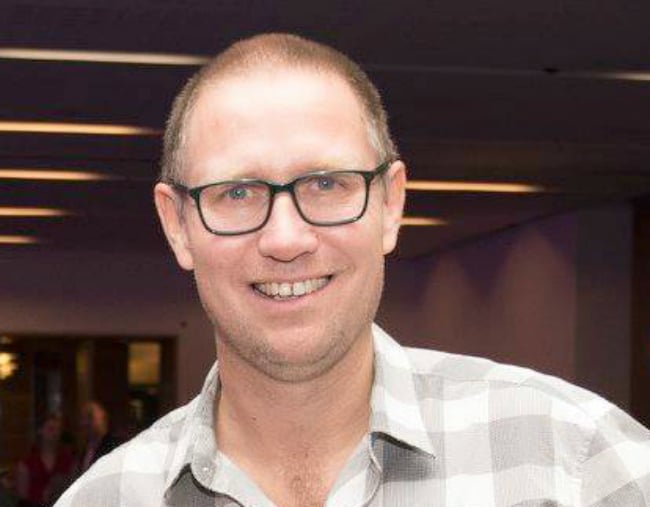 With AAP.
1. Dr Richard Harris' unique attribute that helped to "reassure" the boys in the Thai cave.

As well as being an anaesthetist and highly experienced cave diver, there was another attribute that helped Australian doctor Richard Harris rescue 12 Thai boys and their soccer coach from Tham Luang Cave this week: his accent.
According to John Volanthen, one of the British divers who found the missing team inside the flooded cave system on July 2, Dr "Harry" Harris had a great rapport with the boys, who found his Aussie accent "reassuring".
Asked about the Adelaide doctor's role in the rescue mission upon his return to the UK, Volanthen told media, "Dr Harry, the Australian doctor, he's very good, he's got a very good bedside manner, he's got a very bouncy Australian accent, and they seemed to find that quite relaxing and reassuring."
Australian Dr Richard Harris (far back, centre) pictured with dive partner Craig Challen and the Thai medical team who looked after the boys trapped inside Tham Luang cave. A beautiful photo showing the incredible unity at the foundation of the rescues. @SBSNews pic.twitter.com/4Gb8rZn0IP

— Omar Dabbagh (@Omar_Dabbagh) July 12, 2018
Dr Harris was one of eight Australians involved in the rescue in Chang Rai Provence, along with his diving partner, Craig Challen, and six members of the Australian Federal Police.
It was on his advice that the first four Thai boys were cleared to make the treacherous 4km journey out of the flooded cave complex, and it was he who emerged last after the mission was completed successfully on Tuesday.
On Thursday night, Dr Harris and Challen issued a statement thanking people for their support and encouragement during the ordeal.
"The favourable outcome that has been achieved is almost beyond our imagination when we first became involved in this operation," the statement read according to ABC.
"We are humbled to have been able to provide our expertise and experience to assist in this international operation led by the Thai government."