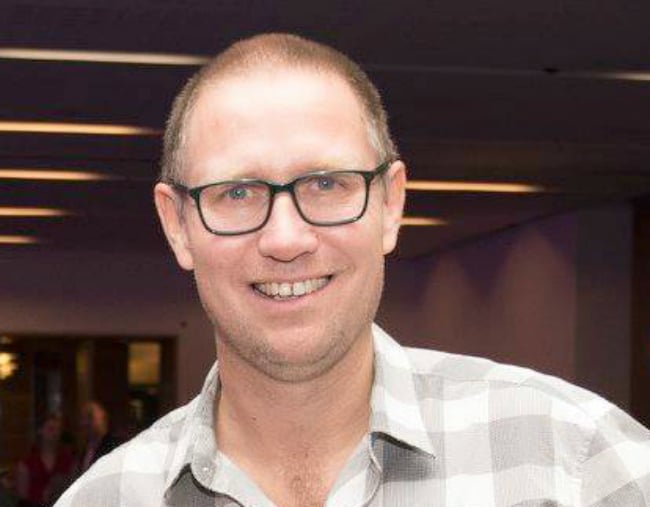 With AAP.
1. Dr Richard Harris' unique attribute that helped to "reassure" the boys in the Thai cave.

As well as being an anaesthetist and highly experienced cave diver, there was another attribute that helped Australian doctor Richard Harris rescue 12 Thai boys and their soccer coach from Tham Luang Cave this week: his accent.
According to John Volanthen, one of the British divers who found the missing team inside the flooded cave system on July 2, Dr "Harry" Harris had a great rapport with the boys, who found his Aussie accent "reassuring".
Asked about the Adelaide doctor's role in the rescue mission upon his return to the UK, Volanthen told media, "Dr Harry, the Australian doctor, he's very good, he's got a very good bedside manner, he's got a very bouncy Australian accent, and they seemed to find that quite relaxing and reassuring."
Australian Dr Richard Harris (far back, centre) pictured with dive partner Craig Challen and the Thai medical team who looked after the boys trapped inside Tham Luang cave. A beautiful photo showing the incredible unity at the foundation of the rescues. @SBSNews pic.twitter.com/4Gb8rZn0IP

— Omar Dabbagh (@Omar_Dabbagh) July 12, 2018
Dr Harris was one of eight Australians involved in the rescue in Chang Rai Provence, along with his diving partner, Craig Challen, and six members of the Australian Federal Police.
It was on his advice that the first four Thai boys were cleared to make the treacherous 4km journey out of the flooded cave complex, and it was he who emerged last after the mission was completed successfully on Tuesday.
On Thursday night, Dr Harris and Challen issued a statement thanking people for their support and encouragement during the ordeal.
"The favourable outcome that has been achieved is almost beyond our imagination when we first became involved in this operation," the statement read according to ABC.
"We are humbled to have been able to provide our expertise and experience to assist in this international operation led by the Thai government."
The 12 rescued boys are currently recovering in hospital.
2. Donald Trump forces NATO leaders into crisis meeting over defence spending.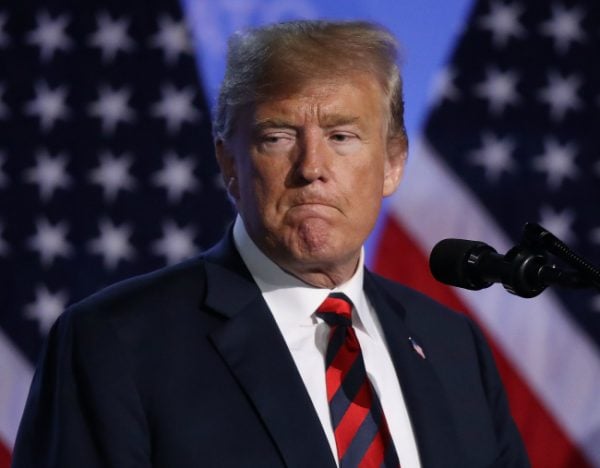 Donald Trump has claimed a personal victory at a NATO summit after telling European allies to increase spending or lose Washington's support, an ultimatum that forced leaders to huddle in a crisis session with the US president.
Trump emerged declaring continued commitment to a Western alliance built on US military might that has stood up to Moscow since World War II.
People present said he had earlier warned he would "go it alone" if allies, notably Germany, did not make vast increases in their defence budgets for next year.
"I let them know that I was extremely unhappy," he said, but added that the talks ended on the best of terms: "It all came together at the end. It was a little tough for a little while."
German Chancellor Angela Merkel, who called the summit "very intense", and other leaders including French President Emmanuel Macron, played down the extent to which they had pledged to accelerate spending plans as fast as Trump wanted.
"He said they must raise spending by January 2019 or the United States would go it alone," one person said of the clash at NATO headquarters when Trump spoke in a debate that was meant to move to other matters after rows over spending on Wednesday.
Billions of additional dollars are being spent by NATO countries since my visit last year, at my request, but it isn't nearly enough. U.S. spends too much. Europe's borders are BAD! Pipeline dollars to Russia are not acceptable!

— Donald J. Trump (@realDonaldTrump) July 11, 2018
Macron and others said they did not interpret Trump's words as a direct threat to quit the alliance Washington founded in 1949 to contain Soviet expansion. Trump, asked if he thought he could withdraw from NATO without backing from Congress, said he believed he could but it was "unnecessary".
Others say Congressional approval would be required - and would be unlikely to be forthcoming.
Trump hailed a personal victory for his own strategy in complaining loudly that NATO budgets were unfair to US taxpayers, and the emergence of what he said was a warm consensus around him.
Several diplomats and officials said, however, that his undiplomatic intervention - including pointing at other leaders and addressing Merkel as "you, Angela" - had irritated many.
As the drama unfolded, a day after Trump launched a virulent public attack on German policy, NATO Secretary General Jens Stoltenberg cleared the room of many officials and the invited leaders of non-members Georgia and Afghanistan so that the other 28 leaders could hold a closed session with the president.
NATO members have committed to spending at least two per cent of their national income on defence by 2024, though the terms allow for stretching that in some cases to 2030. The United States, far the biggest economy, spent 3.6 per cent last year, while Germany, the second biggest, paid out just 1.2 per cent and only a handful of countries met the 2 per cent target.
3. Aussie Handmaid's Tale actress scores Emmy nomination.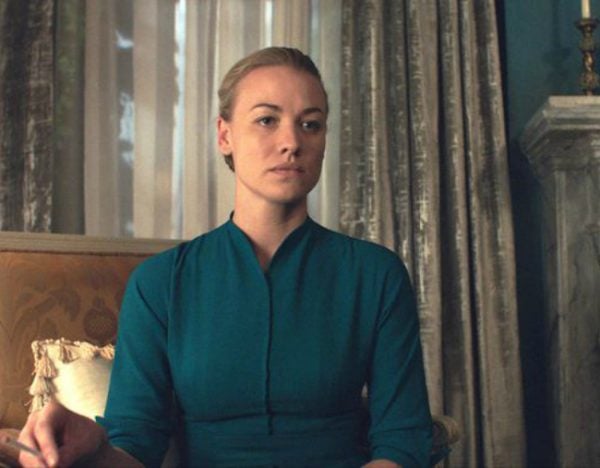 Australian actor Yvonne Strahovski has scored an Emmy nomination for her role as Serena Joy in The Handmaid's Tale.
The news was not so good for Nicole Kidman at Thursday's Emmy nomination ceremony in Los Angeles. She was snubbed for her performance in Top of the Lake: China Girl, as was Naomi Watts for roles in Twin Peaks and the Netflix series Gypsy.
Top of the Lake: China Girl, shot in Sydney, also missed out in other categories, including best limited TV series while lead actress Elisabeth Moss failed to earn a nomination.
Moss was nominated for best actress in a drama series for The Handmaid's Tale, with Strahovski's nomination coming in the supporting actress category.
Strahovski will compete for the Emmy against two The Handmaid's Tale co-stars, Alexis Bledel and Ann Dowd, as well as Lena Headey (Game of Thrones), Millie Bobby Brown (Stranger Things), Thandie Newton (Westworld) and Vanessa Kirby (The Crown).
The Handmaid's Tale was one of the big winners with 20 nominations overall.
Game Of Thrones was the dominant series.
It has 22 nominations, followed by Saturday Night Live and Westworld with 21 each.
Netflix also showed its dominance over the traditional free-to-air and cable TV networks.
The streaming service led the nominations in totals by platform with 112. HBO had 108 and NBC 78.
The 70th Emmy Awards ceremony will be held at the Microsoft Theatre in downtown Los Angeles on September 17.
Other Australians who missed out on nominations included Portia de Rossi (Arrested Development), Hugo Weaving (Patrick Melrose), Elizabeth Debicki (The Tale) and Jim Jefferies (The Jim Jefferies Show).
The actresses who squeezed Kidman and Watts out of the supporting actress in a limited series category were: Adina Porter (American Horror Story: Cult); Penelope Cruz and Judith Light (The Assassination Of Gianni Versace: American Crime Story); Letitia Wright (Black Museum); Merritt Wever (Godless); and Sara Bareilles (Jesus Christ Superstar Live In Concert).
The mini-series that scored nominations ahead of Top of the Lake and Australia's other hope, Picnic at Hanging Rock, were: The Alienist; The Assassination of Gianni Versace; Genius: Picasso; Godless; and Patrick Melrose.
The nominees for best drama series were The Handmaid's Tale; Game of Thrones; This Is Us; The Crown; The Americans; Stranger Things; and Westworld.
Comedy series: Atlanta; Barry; Black-ish; Curb Your Enthusiasm; GLOW; The Marvelous Mrs. Maisel; Silicon Valley; and The Unbreakable Kimmy Schmidt.
Lead actor in a drama series: Jason Bateman (Ozark); Sterling K Brown (This Is Us); Ed Harris (Westworld); Matthew Rhys (The Americans); Milo Ventimiglia (This Is Us); and Jeffrey Wright (Westworld).
Lead actress in a drama series: Claire Foy (The Crown); Tatiana Maslany (Orphan Black); Elisabeth Moss (The Handmaid's Tale); Sandra Oh (Killing Eve); Keri Russell (The Americans) and Evan Rachel Wood (Westworld).
4. "His kids thought that he abandoned them and didn't love them": Coroner finds NSW father was murdered.
Pix: Quinn Martin Missing Person Inquest https://t.co/olLWPnHErf pic.twitter.com/B53JwJDxDT

— AAP_Photos (@aap_photos) July 12, 2018
Quinn Martin's children spent years thinking their father had abandoned them following his sudden disappearance from a NSW property on a night in December 2012.
Police struggled to get reliable information on his whereabouts and his family was divided over suggestions the 33-year-old was alive and living elsewhere.
But on Thursday, state coroner Les Mabbutt found Mr Martin - known as Dicky - had died by homicide between his last sighting on December 7, 2012, and December 31, 2014.
"His kids thought that he abandoned them and didn't love them, and he did," Mr Martin's partner, Jana Murphy, told reporters outside Glebe Coroner's Court.
It's still not known exactly how Mr Martin died or who killed him and the coroner recommended his case be referred to the unsolved homicide squad.
The inquest heard his remains were found near two stolen safes in bushland in September 2015, about 2.5km from the Colo Heights property where he was last seen almost three years earlier.
Mr Martin told his partner he would be busy for one-and-a-half hours and then they would go home, but she never saw him again.
Seven adults were known to be on the property during the course of that night.
The inquest heard police had returned to Parr State Forest to find Mr Martin's remains following a tip-off from a prisoner.
Detective Senior Constable Peter Nassar said they got information that another person "witnessed Quinn get shot and the body fall in the bushland out the back, and that's where the body was left".
He said the biggest problem they had with the investigation was "no one liked Quinn Martin enough" to come forward with good evidence.
"He had a lot of enemies," he said.
Coronial advocate assisting the coroner, Ben Hart, said Mr Martin was a heavy drug user, had disagreements with criminals and was on bail for break-and-enter offences at the time of his disappearance.
But outside court, Ms Murphy said her partner, who had struggled after a series of personal tragedies including the death of his parents, was loved and adored by his family.
"He wasn't as bad as what they thought. He was a really good man, loving father, loving partner," Ms Murphy said.
"Every step of the way we're gonna follow this and we're gonna make sure things happen.
"We're gonna make sure the truth comes out and justice gets served. We're not gonna let this lie."
5. WA police chief makes a historic apology to indigenous people.
In a historic move WA's police commissioner Chris Dawson has apologised to Aboriginal and Islander people for past wrongs inflicted on them by police #listen https://t.co/7bW1LgkJR3 pic.twitter.com/EyTNUB4Sft

— RN Drive (@RNDrive) July 12, 2018
Western Australia's police chief has made a historic apology to the state's Aboriginal people and Torres Strait Islanders, saying the force has played a significant role in contributing to a traumatic history.
At an emotional ceremony on Thursday, Commissioner Chris Dawson said police being tasked with forcibly removing children from their families during the Stolen Generations era had damaged their relationship with indigenous people, and led to mistrust in law enforcers.
"In addition, land dispossession, violence, racism, incarceration and deaths in custody have occurred through a history of conflict with Aboriginal people and police," Mr Dawson said.
The devastating impact was intergenerational and continued to be felt by indigenous people, who were over-represented in the justice system, he said.
"On behalf of the Western Australian Police force, I would like to say sorry to Aboriginal and Torres Strait Islander peoples for our participation in past wrongful actions that have caused immeasurable pain and suffering," Mr Dawson said.
"From this day forward, and in my time as Commissioner, I will take steps to heal historical wounds.
"I'm optimistic about a more positive future but today, I am deeply sorry."
Mr Dawson told reporters there had been unconscious bias among some officers but "we shouldn't treat people differently".
He said he had felt the force needed to do better from day one of his 40-year career.
"There have been really bad mistakes made in the past and I want to make sure there's a tone set from the top," Mr Dawson said.
A 24-hour on-call legal service that will check the welfare of all indigenous people taken into police custody, a key recommendation from the inquest into the death of Ms Dhu, is due to become operational in WA before the end of this year.
The force has also been urged to implement a system to ensure cautioning someone about their right-to-silence is available in a variety of Aboriginal languages, a key recommendation stemming from the case of wrongly-imprisoned Kiwirrkurra man Gene Gibson.
Greens spokeswoman Rachel Siewert also urged the commissioner to focus on strong cultural awareness training, and equipping police with skills to work with Aboriginal people experiencing trauma, mental health issues, foetal alcohol syndrome or even hearing impairment.
The Aboriginal and Torres Strait Islander flags were raised at the front of WA Police headquarters for the first time during the ceremony and will remain there permanently.
Sophie Coffin, a 22-year-old Ngangumarta Yindjibarndi woman who was crowned Miss NAIDOC 2018 in May, said it was long overdue recognition.
6. Simple blood test may assist doctors with detecting lung cancer risk in patients.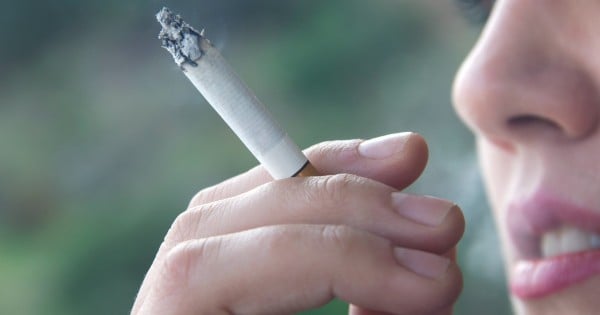 Doctors may be a step closer to finding out which of their patients are likely to develop lung cancer thanks to a new blood test.
Scientists from the World Health Organisation's International Agency for Research on Cancer (IARC) in France developed the test and claim it can identify 63 per cent of future lung cancer patients among smokers or former smokers.
The test looks for four specific protein biomarkers in a person's blood to determine their chances of developing lung cancer, Australia's number one cancer killer for both men and women.
The IARC, whose findings were published in the journal JAMA Oncology on Thursday, says biomarkers could be a major help in identifying which smokers are most likely to benefit from lung cancer screening such as low-dose radiation computed tomography (CT) scans.
Cancer Council Australia chief executive Professor Sanchia Aranda says the earlier smokers undergo screening for lung cancer, the better the chances that any signs of the disease are picked up and treated early.
"If you can screen the healthy individuals who would be eligible for surgery and get them into surgery earlier, then their chances of survival just increases automatically," she told AAP.
Australia doesn't have a national screening program for lung cancer.
Doctors can recommend people undergo low-dose CT scans to identify early tumours in the lungs.
However Prof Aranda said the CT scans can sometimes also lead to patients undergoing unnecessary biopsies because they pick up various types of nodules in the lungs that don't always turn out to be harmful.
Undergoing a blood test first to check someone's chances of developing lung cancer would help improve the selection criteria for those who need CT scans, she said.
Prof Aranda wants governments to devote more money to research into early diagnosis of lung cancer, a disease that receives far less funding than prostate or breast cancer.
"We would want to see more investment in this kind of research to see where these biomarkers can take us," she said.
Late last year, Prof Aranda's predecessor Professor Ian Olver called on governments to make fast-tracking biomarker tests for cancer a priority, arguing they could be " silver bullet" that's needed to ensure early detection.
Meanwhile, separate data released by Cancer Australia in April also highlighted the need for an early detection test after it was revealed that just 18 per cent of lung cancer cases recorded in 2011 were caught early.
For two out of five lung cancer patients the disease had already metastasised, or spread to other organs in the body, when first diagnosed.