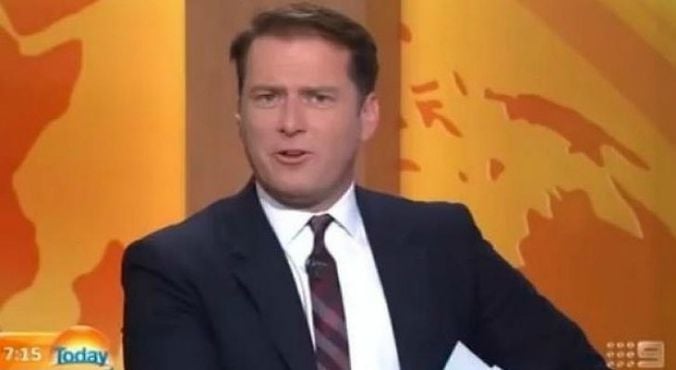 Image: Channel 9.
Controversial comments aren't uncommon on morning television, but occasionally you'll overhear a sound grab that leaves you completely flabbergasted.
On Channel 9's Today show this morning, an Australian doctor delivered exactly that. While discussing new CSIRO research into the nation's junk food consumption, Dr Ric Gordon — known professionally as Ric Porter — made an observation that made hosts Lisa Wilkinson and Karl Stefanovic visibly uncomfortable.
RELATED: The chart that proves measuring weight by BMI is a load of BS.
When Stefanovic asked what Australians should be eating, Dr Gordon — an IVF specialist based in Sydney — said, "We've got to start weighing people. We've got to get them more active, and we've got to teach them about sugar. It's what you eat that's important."
So far so reasonable, right? Well, things quickly took a turn for the controversial.
"There were no overweight people in the concentration camps. Now they weren't exercising a lot, they just weren't eating," the regular Today show contributor went on.
"Now, I'm not going any further with that, except to say that what you put in your mouth ends up on your hips. Very important." (Watch the interview here. Post continues after video.)
Obviously, these statements are offensive and alarming for a number of reasons — not least because prisoners in the concentration camps of World War II were forcibly starved, stripped of their basic human rights and, in too many cases, killed. The fact they weren't eating wasn't a weight loss measure. It was an atrocity.