A few weeks ago a clip from the Dr Phil show went viral.
A new meme started dominating Facebook news feeds. Friends started commenting "Cash me outside. How bah dah," on social media posts.
Social media users gleefully shared the meme, had a laugh, and moved on with their lives without giving it a second thought.
As far as scores of people were concerned 13-year-old Danielle, who has been dubbed the 'How Bah Dah' girl, was just a thing on the internet. A funny viral meme that gave everyone something to talk about at the water cooler.
Danielle appeared on the Dr Phil show in September last year. She was a tough, street smart teenager who stole credit cards and cars, and got into physical fights. She had a strange accent, she was angry and she challenged the Dr Phil audience, calling them 'hoes'.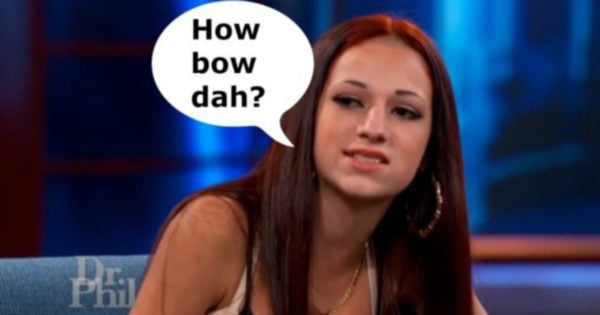 Despite what you think about the Dr Phil show and whether it actually helps people, 13-year-old Danielle was a teenager in crisis, and after the show aired, adults from all over the world banded together to bully her.
Sure, Danielle was no angel. Her mother had taken her on the Dr Phil show as a last ditch effort to curb her dangerous and illegal behaviour, but she was just 13 years old. She was just a kid, barely a teenager.