Dr Philip McGraw shot to fame after appearing on The Oprah Winfrey Show two decades ago. Today, he is best known for his broad Southern accent and tough love approach to guests seeking help on his hit TV show.
But behind the Dr Phil camera lens, several people have accused McGraw of mistreating his guests. Some, who were struggling with alcohol and drug addiction, say they were given access to those substances.
McGraw has so far declined to comment on the troubling allegations, which were reported in a joint STAT/Boston Globe investigation. However one senior staff member Martin Greenberg denied guests were ever helped scoring alcohol or drugs.
Here, we break down the story of each accuser.
Todd Herzog
Former Survivor winner Todd Herzog, who had an alcohol addiction, said he was "set up" when he appeared on the show in 2013.
The told STAT he had arrived in LA and detoxed in his hotel room over the two days before the show's taping.  He claims he was sober when he walked into his dressing room ahead of the show, where he found a bottle of vodka.
Proceeding to drink the vodka, Herzog claims he was also given Xanax to "relax". The result of the potentially deadly combination of prescription drugs and alcohol was that he had to be carried on set.
At the time, McGraw told viewers: "I've never talked to a guest who was closer to death."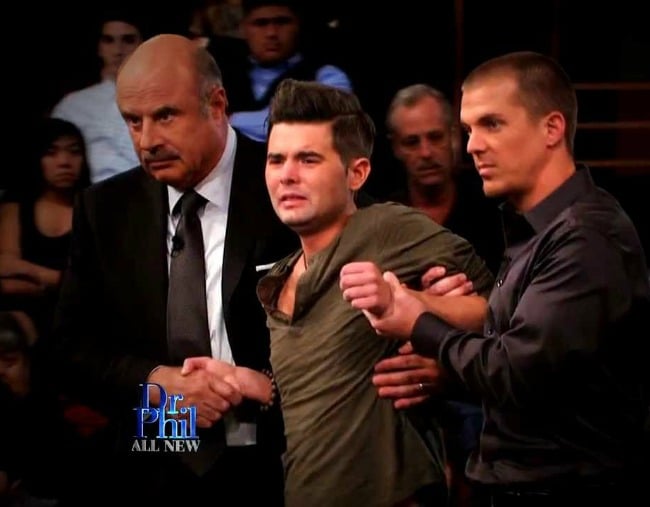 Reflecting Herzog said, "You know, I get that it's a television show and that they want to show the pain that I'm in."
"However, what would have happened if I died there? You know, that's horrifying."
At least for Herzog, he eventually got well, telling STAT he was sober, working, dating and had reconnected with friends and family.
"I'm so much happier now," he said. "I'm living again."
Marianne Smith and niece Jordan L
A heroin addict at the time, Jordan L appeared on a 2012 episode of the show called 'Young, Reckless, and Enabled'.
Her aunt Marianne Smith had contacted the show to get help, but when she, Jordan's mother and Jordan arrived in Los Angeles for taping, they became concerned the young woman was experiencing dangerous withdrawal symptoms.
So, Marianne says, they told the show's producers Jordan needed heroin. That unnamed producer allegedly advised Marianne to try Skid Row - an area of downtown LA notorious for its impoverished residents.
Listen: Cameron Daddo talks to Mia Freedman about addiction. (Post continues.)

Marianne claims she and her family members were provided with no medical staff. However, Martin Greenberg, director of professional affairs for the Dr Phil Show denies this, saying Jordan, and people in similar situations "all had medical supervision".
Jordan's aunt says the young woman went on to undergo treatment after the show, but didn't kick her addiction.
"It was a complete bust," Smith told STAT. "Didn't help at all. Just ratings for him."
Joelle King-Parrish and daughter Kaitlin
When Michigan woman Kaitlin appeared on the show in October 2016 she was 28 years old, six months pregnant and addicted to heroin.
Her mother Joelle King-Parrish said she assumed they'd be met with medical staff as they arrived at the LA airport because Kaitlin slipping into withdrawal could be dangerous for her and her unborn baby.
In this instance, Joelle alleges, a production staff member accompanied them to Skid Row to buy heroin, but also used it as an opportunity to film the process.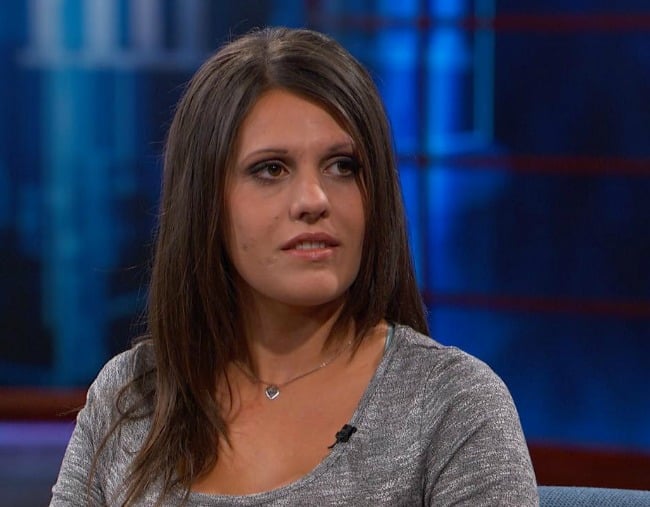 Greenberg defends the show's actions by saying it was the mother's responsibility, not their's.
Although by the episodes's end, McGraw had promised Kaitlin that she would receive treatment until her child was born, she left the centre after 15 days and her baby was born addicted in January, going into foster care.
Today, Kaitlin is homeless. Joelle says that with her daughter recently admitted to hospital with liver failure, she is expecting the worst.
Terri and David Myers and their daughter SM
In a 2015 lawsuit, parents Terri and David Myers claimed the treatment their daughter received during and after the show was damaging instead of helpful.
Their daughter, known as SM, had been 15 years old when she witnessed an adult man she'd had sex with killed in front of her, The Wrap reported. Her parents said this led to her seeking sex on the internet with older men, and contacted the show for help.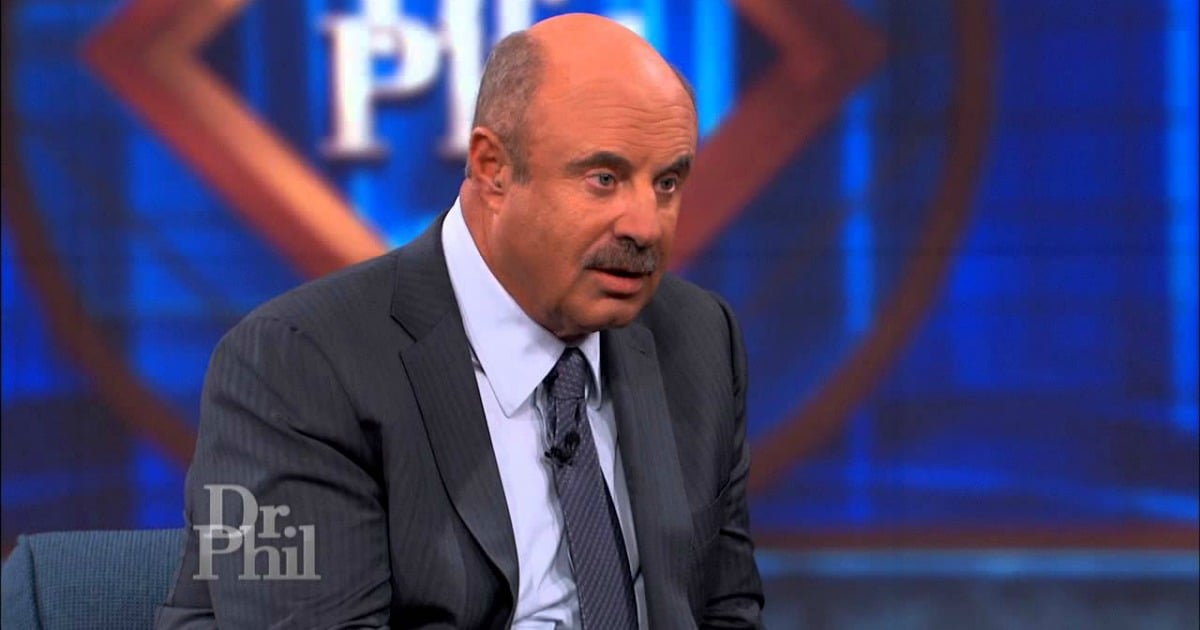 Expecting counselling to help the traumatised girl overcome what must have been a psychological issue, the family said they were shocked when Dr Phil berated them and their daughter on the show. Instead of recommending private counselling, the girl was sent to a "prison-like" facility.
The show's legal defence claimed the girl entered the facility voluntarily and that they had no control over the treatment given there. The case against McGraw was ultimately dismissed.
Unnamed accusers
There are others who have accused Dr Phil of mistreatment who have so far not been named, but their allegations are no less damaging.
Former segment director, Leah Rothman, who accused McGraw of false imprisonment after being trapped in a room and threatened her after accusations of media leaks, told STAT guests complained that their lives were "ruined" by the show. Another staff member's deposition says one guest attempted suicide after the show.
McGraw denied the allegations.
To read the full STAT/Boston Globe investigation, click here.