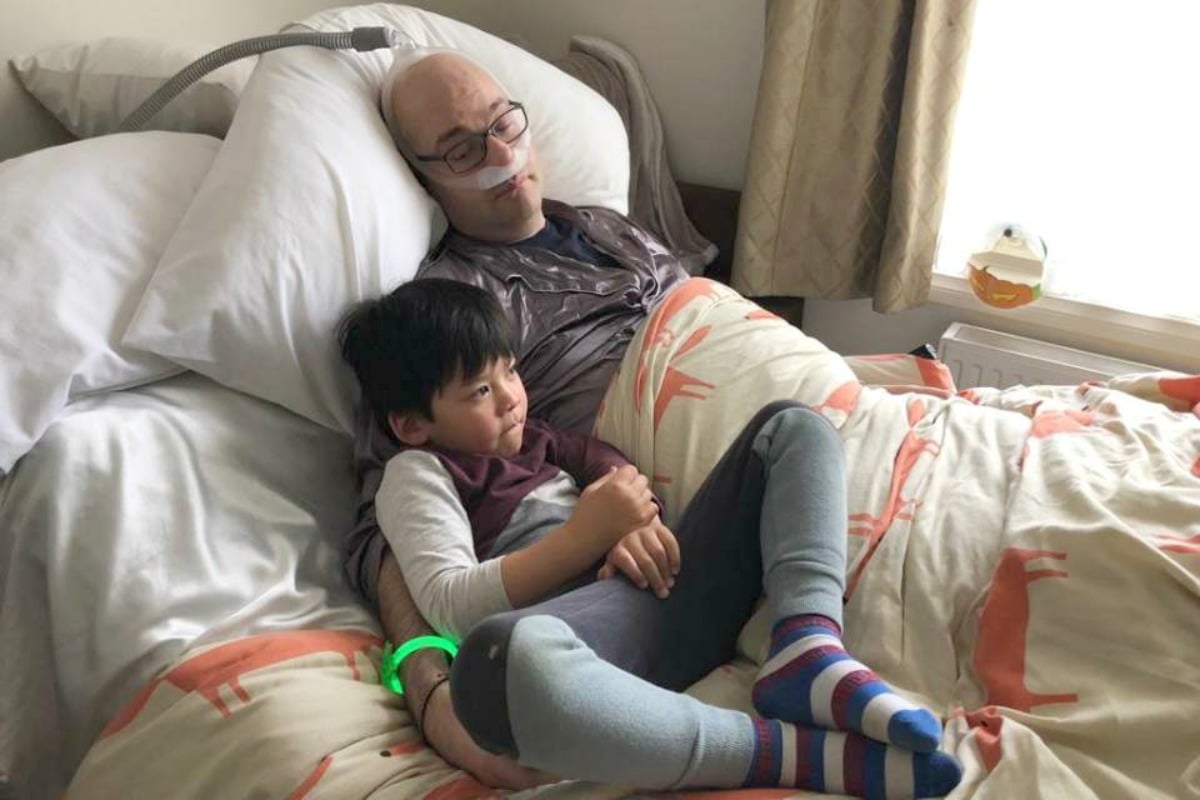 -With AAP
1. Motor Neurone Disease struck doctor shares his final moments with son.
A father who battled Motor Neurone Disease for seven years shared a heartbreaking farewell to his son just hours before he passed away.
FightMND campaigner Dr Ian Davis, 40, was diagnosed when he was 33 and has dedicated his time to raising awareness about the disease.
As his family gathered around his bedside before his life support was turned off, Dr Davis posted a final message to Facebook.
"Today I saw farewell," he wrote. "Thank you everyone for all the support, love, and compassion over the years during my fight. It has been some ride."
He urged his supporters to continue the fight against the disease by donating to FightMND.
He shared a photo of his final moment with his young son Archer and asked people to send Archer an email, telling him about his father.
"Please tell my boy I love him and I'm so proud to be his dad," he wrote.
Founded in 2014, FightMND was established with the purpose of finding effective treatments and ultimately a cure for Motor Neurone Disease.
The horrible and debilitating disease gradually takes away the patient's use of their arms and legs, their ability to eat and swallow, their speech and ultimately their ability to breathe.
FightMND chairman Bill Guest told the Herald Sun Dr Davis' contribution to Motor Neurone Disease research will leave a lasting legacy.
He said Dr Davis' tireless work and commitment to finding a cure has impacted and inspired sufferers around the world.
"Among his many achievements was the creation of the inaugural Australasian Motor Neurone Disease Symposium in March 2018, attracting over 400 delegates from around the world, who all assembled with the joint intent to create a world free from MND," Guest said.
"Without Ian Davis' vision, FightMND would not have been founded and we would not have been able to progress as far and as quickly as we have in medical research for MND."
Dr Davis died on Thursday.
2. Actor 'saw Geoffrey Rush cup breast', court hears.
An actor has told a court he saw Geoffrey Rush make a "boob-squeezing gesture" as he did a skit over Eryn Jean Norvill during a rehearsal https://t.co/N2r97PYVkR @AAPNewswire

— Jodie Stephens (@JodieStephens1) November 1, 2018