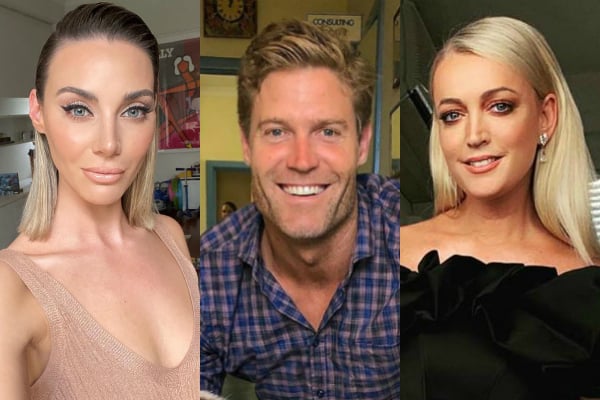 Dr Chris Brown is a very, very busy man.
Not only does he host multiple TV shows and look after multiple sick animals as a vet, but he is also dating multiple people. Apparently.
If tabloid publications are to be believed, the 41-year-old is currently on a bit of a 'dating rampage'. Whether he knows it or not, he's had relations with everyone from Jackie O to Tziporah Malkah in recent months. Maybe even you.
Oh, he's also found time to get a 'secret lockdown girlfriend'. Must've been after he was rushed to hospital with a burnt cornea in March.
We digress.
WATCH: Here's what some of your favourite celebs are getting up to in isolation. Post continues after video.
For some reason (that might have a lot to do with his face and him always holding animals), Australia seems to be really bloody interested in Dr Chris Brown's dating life. So much so, there's a years-old campaign to see him become our next Bachelor.
So, we decided to conduct a very important and serious investigation into who the man is actually dating right now. Let's dig in, shall we?
Dr Chris Brown and Brooke Meredith?
 

View this post on Instagram