It takes a very special movie to make you feel like you've arrived home and into the arms of family, but that's exactly what Downton Abbey: A New Era delivers. That's exactly what makes it the perfect film to see this Mother's Day.  
The cast of Downton Abbey – the beloved British historical drama series that ran for six seasons and then returned in 2019 in feature film form due to popular demand – are back and ready to take the Crawley family on another series of adventures. 
This time around, the family is firmly ensconced in the roaring late 1920s and this new and more modern world is looking a little different than the series we spent so many years with. 
Watching Downton Abbey: A New Era feels like being in safe hands. It was written by Julian Fellowes, the creator, and writer of the TV series and first movie, who brings his signature wit and charm to this new script. 
Take a look at the trailer for Downton Abbey: A New Era. In cinemas April 28.
In this new movie, Michelle Dockery's Lady Mary Talbot has firmly stepped into her role as the (unofficial but still very respected) head of Downton Abbey, and is very aware that her family is in need of some extra funds in order to keep the house and staff running smoothly.
This is the catalyst that leads her to accept a very enticing offer, initially against her family's wishes, from the dashing Jack Barber (a perfectly cast Hugh Dancy) a Hollywood film director who desires to shoot his latest movie at Downton Abbey.
Mary's decision leads Downton Abbey to be overtaken by moviemakers and stars of the silver screen, including the glamourous, diva-like Myrna Dalgleish (Laura Haddock), who is hiding a personal secret and the handsome leading man Guy Dexter (Dominic West) who begins to form a special relationship with some of the staff.
However, after filming has turned life at Downton Abbey upside down the future of the movie is thrown into disarray when a call from the higher-ups in Hollywood shuts down production. It is then up to the staff and residents of the house, even the traditionalists who were initially against the project, to step in and save the film.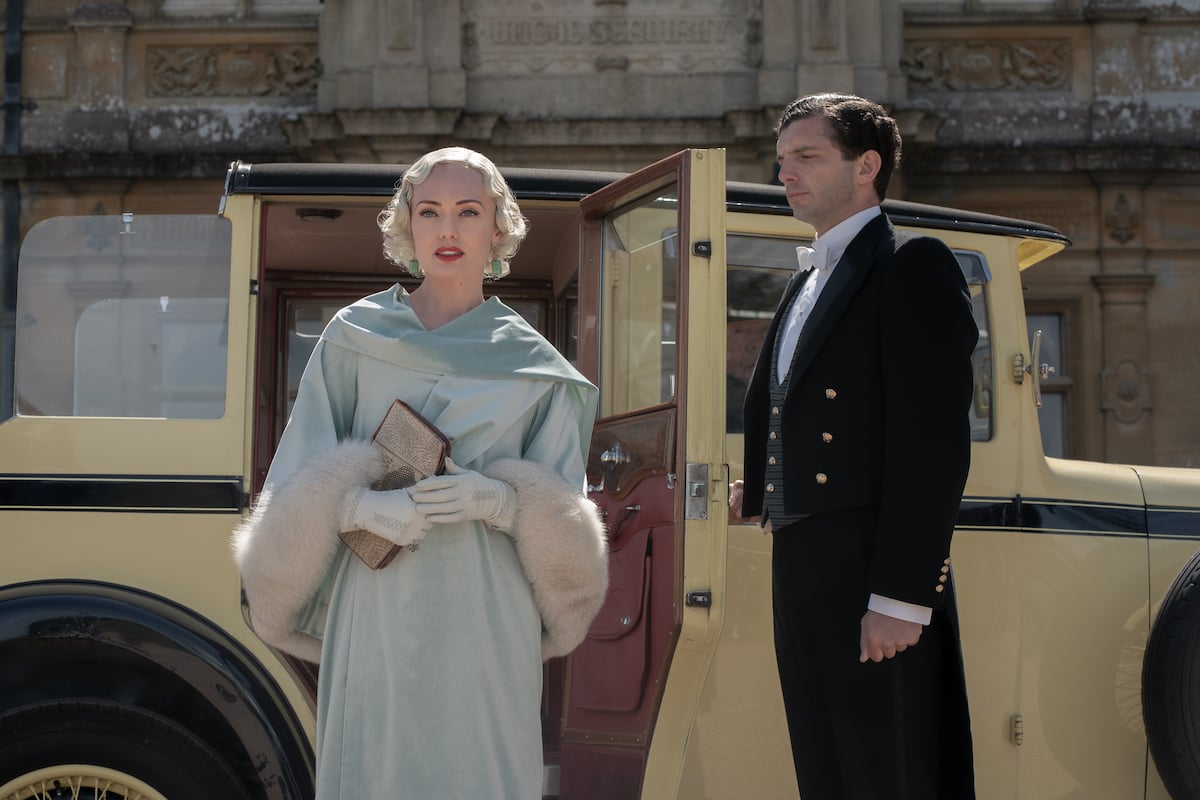 Downton Abbey: A New Era introduces the diva-like movie star Myrna Dalgleish (Laura Haddock) Image: Universal Pictures.