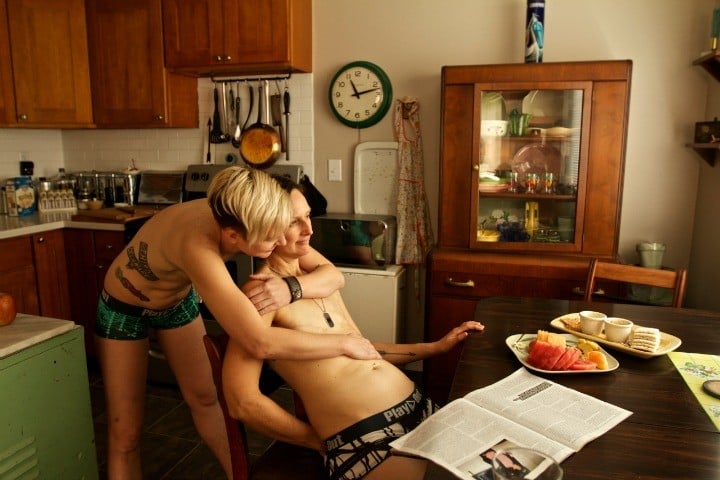 More than half of breast cancer survivors choose not to have a breast reconstruction after mastectomy.
And now a new advertisement has celebrated these women's bodies in conjunction with a movement known as "FlatTopper Pride."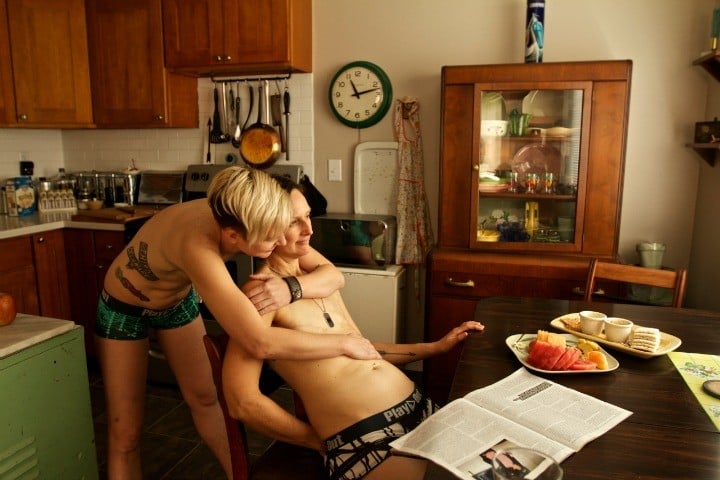 According to an article on MedicalDaily.com published in August of 2014, 58% of women choose not to have breast reconstruction post-mastectomy.
With this in mind, underwear brand Play Out has launched its summer series of unisex undies with some very special models. The brand is selling the printed undies with the support of FlatTopper Pride, a breast cancer support community dedicated to unilaterally and bilaterally flat LGBTQ individuals choosing not to undergo breast reconstruction or to wear prostheses after a double mastectomy. Incredible.