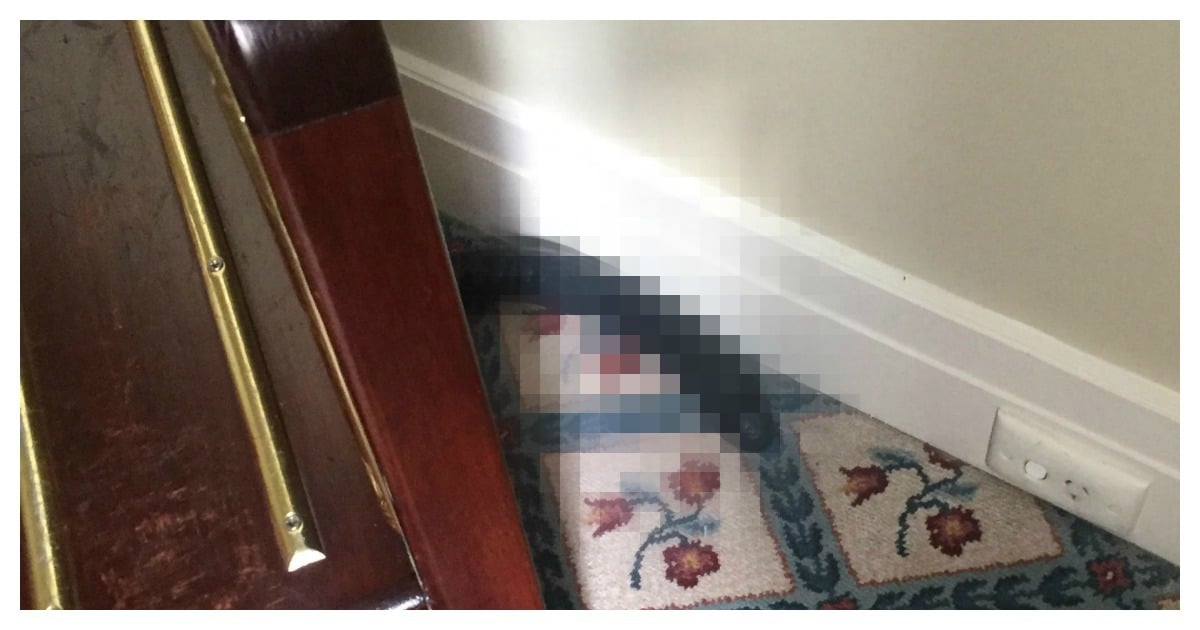 WARNING: Graphic images of a sex toy are contained in this story.
A recent trip to Melbourne took an unexpected turn for one woman, after her young daughter discovered a sex toy in their 5-star hotel room.
Visiting from Adelaide earlier this week, the interstate adventure was a school holiday treat for the woman and her her six-year-old daughter, who were in town to see Tim Minchin's highly-acclaimed musical, Matilda. 
The woman's mother was also with them.
Staying at a high-end Melbourne hotel,  the trio had only just checked into their room when the girl began curiously looking around the room. It was during this time that the girl came across a double ended dildo.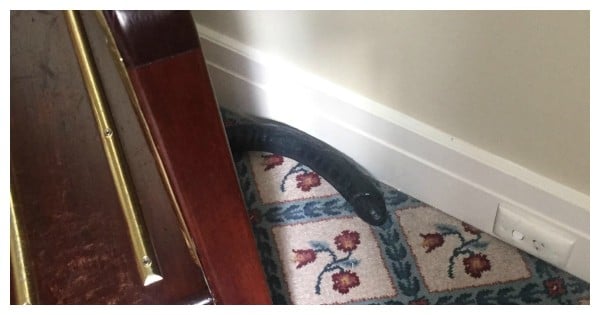 An image of the double ended dildo found within the hotel room. Source: Supplied.
"She knelt down as she exclaimed, "Mum! What's this?"" the woman told Mamamia exclusively. "Luckily I was in the room, and prevented her from touching it, despite it taking me a few seconds to register what the hell we were looking at."
Thinking quick, the mother says that she "provided the best explanation" she could at the time, explaining that it was a door stop. "It certainly looked big and heavy enough to be one," she continued.
After deliberating with her mother on what to do, the woman decided against contacting the front desk  fearing that making a scene would only make her inquisitive daughter more suspicious.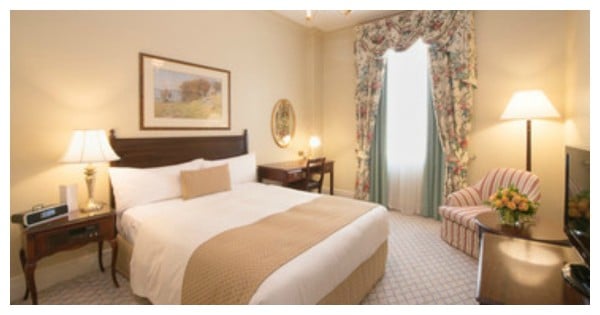 Room with a view. 
Saying of her decision to email, the woman explained, "to be honest, we were just shocked and appalled that my daughter had to see it. Much of my maternal angst is around protecting my innocents from such stuff."
Instead, she says she left the sex toy where it was, covering it up so that it was out of her child's reach, and contacted the hotel via email.
She wrote:
Dear Sir,
For your information, my 6 year old found a giant black dildo under the luggage rack as we were packing this morning. I think it would be judicious of you to remove it before the next guests arrive. As you can imagine we were reluctant to touch it.
Regards,
She is yet to receive a response.
The hotel is one of one of Melbourne's oldest and most famous and is a favourite among politicians and international guests.
"We felt it to be completely unacceptable, and are very surprised that we are yet to receive any response at all from the hotel management."
Mamamia's contacted the hotel but had not received a response at the time of publication.