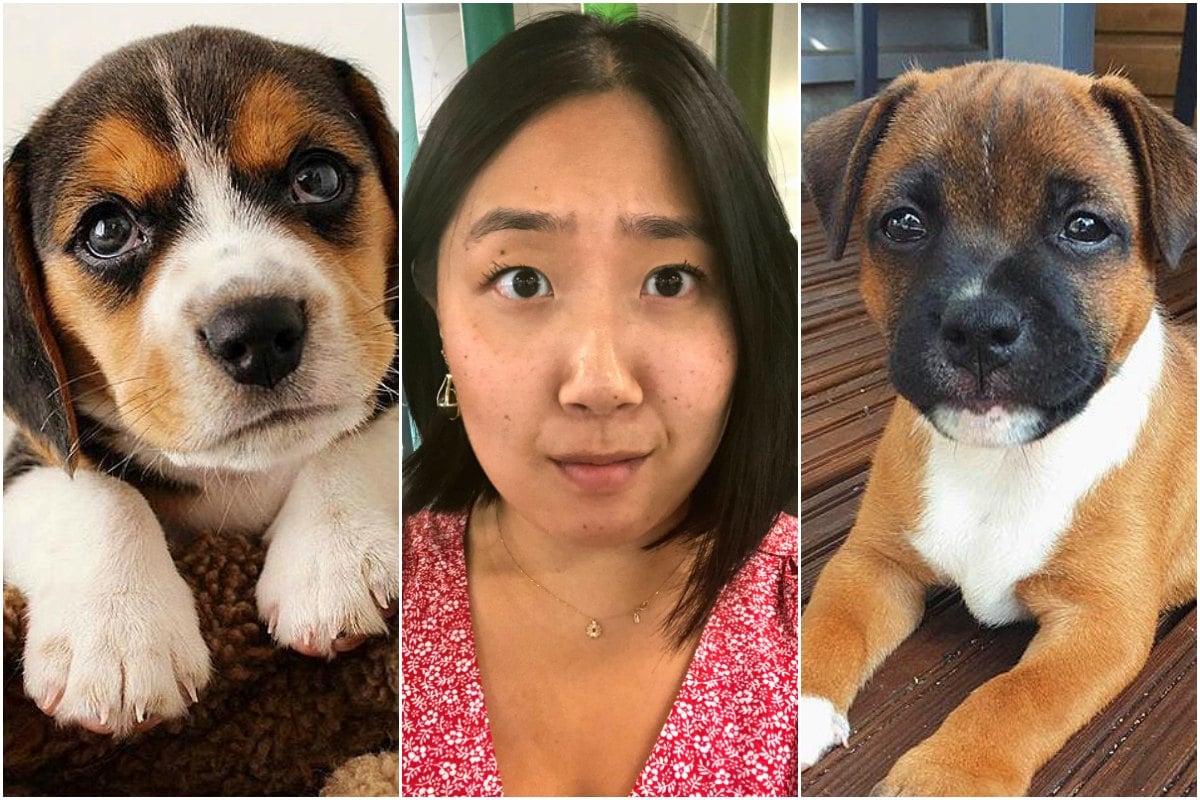 I have a secret that is threatening the very fabric of most of my friendships.
When it comes to dogs, I just don't love them as much as I should. It's not hatred, it's not fear, it's just apathy.
Perhaps it's my privilege having grown up with two dogs, but the mere existence of a toy poodle doesn't elicit the same amount of joy and enthusiasm as it does in most of my friends (and the majority of people in the Mamamia office). I don't feel the need to take a photo or video of every pup I encounter on the street, I don't think sausage dogs warrant excessive squealing and I have never ever had the desire to utter the word 'fur baby'.
And yet, I feel a societal pressure to do all of the above.
Mamamia's daily news podcast The Quicky will get you up to speed on what you need to know today…

I squeal on command when I see a very fluffy Maltese pup, make sure to pet every friendly-looking Golden Retriever in my path and, on Thursday, I even managed to give a French Bulldog in my apartment elevator a nervous pat. It was a completely unnecessary exchange that I nor the Frenchie enjoyed.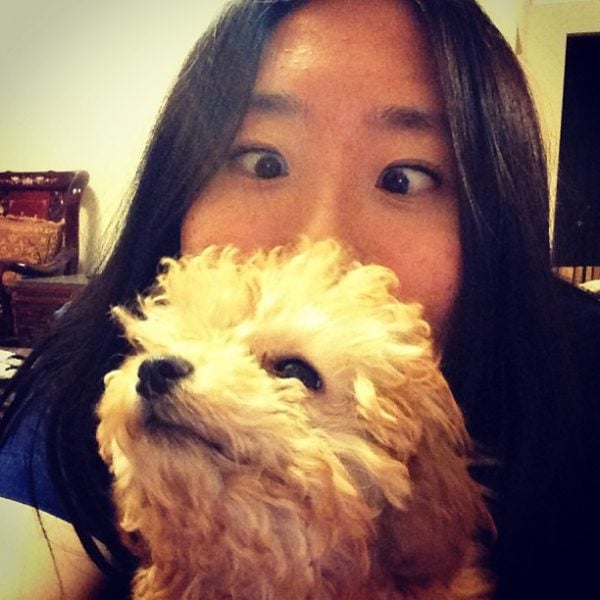 My friend Karen - the owner of a particularly frisky toy poodle, Mishka - once confronted me about this.