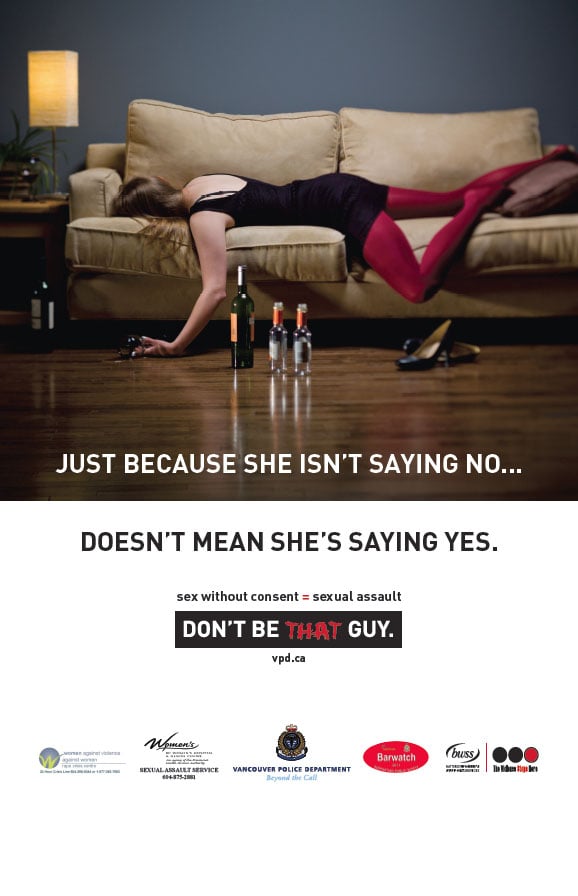 Talking to men about the nuances of consent and spelling out what does and doesn't constitute rape is not condescending at all, says Nina Funnell. It's essential.
Trigger warning: This post deals with rape. It may be triggering for some readers.
Imagine if the next time a woman was raped you turned on the news and heard this:
"Police are urging men to be considerate and respectful when gaining consent to have sex, after another man was found guilty of raping a woman."
And imagine if instead of imploring women not to travel alone or drink alcohol, the police issued statements reminding men that it is a crime to have sex with anyone who is incapacitated by drugs or alcohol.
What would the world look like if police directed rape prevention advice to men, instead of women? And would rates of sexual assault ever drop if safety campaigns attempted to engage potential perpetrators, rather than just potential victims?
Well, in Canada that question has already been asked and answered. And it turns out that public messaging which is aimed at men, and which urges them not to rape women, can lead to a small but significant reduction in sexual assault rates.
The Canadian Campaign
Unlike Australian campaigns (which typically call on women to micromanage their own behaviour in the hopes of forward-managing the behaviour of a small minority of men), our Canadian cousins have taken the novel approach of appealing directly to men via a campaign titled 'Don't be that guy.'
The campaign features a range of advertisements with slogans like "Just because you helped her home, doesn't mean you get to help yourself. Don't be that guy'' and 'Just because she isn't saying no, doesn't mean she's saying yes. Don't be that guy.''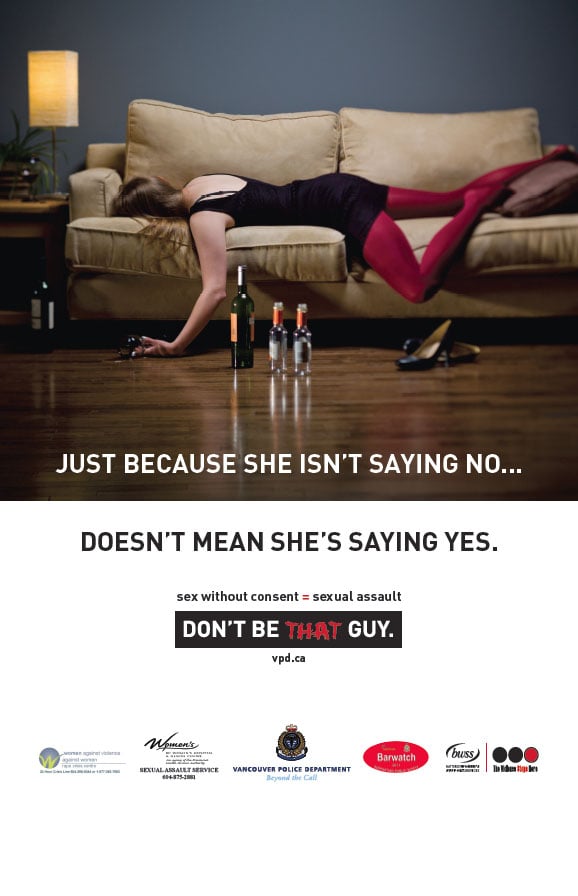 It's a genius campaign because it appeals directly to men's egos and their desire to be regarded by others as a decent sort of bloke. The campaign also recognises that most rapists are not socially isolated loners who prowl the fringes of society: they are ordinary everyday men who care about the approval of their immediate peer networks, and who don't want to lose face in front of other men by being thought of as 'that guy'.