Oh, Hiddleswift, we hardly knew thee.
Except for the fact that we totally did, because for a while there, you were all we ever talked/read/wrote about.
But now, the fairytale romance between Taylor Swift and Tom Hiddleston looks to have run its course, with Us Weekly reporting the pair have split after three months.
The mag reports that Taylor was the one who 'pulled the plug' on the whirlwind romance – which saw them photographed all over the world together – after becoming suspicious the Thor star wanted their relationship to be 'more public' than she was comfortable with.
We're not sure about you, but THIS, looks pretty darn public to us, TayTay.
"Taylor knew the backlash that comes with public displays of affection but Tom didn't listen to her concerns when she brought them up," a source told the mag.
Another source confirmed the pair "get along great and will remain friends", but that the two stars just didn't "see it working romantically right now".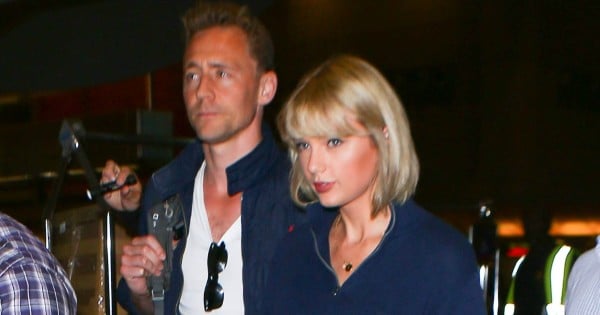 Let's take a look back at some of our favourite Hiddleswift moments:
When the news first broke that the pair were dating after they were snapped smooching on a Rhode Island beach, just two weeks after Taylor's breakup with Calvin Harris. Oh, the scandal!
When they finally made their relationship 'Instagram official' (because everyone knows it's only real if it's on social media) after Taylor's epic Fourth of July party.
When we lost approximately 93483 hours of our lives, because we got stuck in an Internet black hole after Googling 'Hiddleswift conspiracy theories'. NEVER AGAIN.
Need a bit of true love in your life? Mamamia Book Club is smitten with this modern-day re-telling of Pride and Prejudice. Post continues below. 
It was fun while it lasted, guys.
See the other celebrity couples who have called it quits in 2016...
Celebrity breakups of 2016