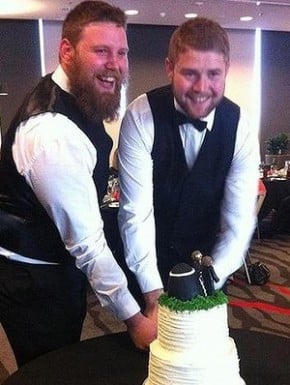 This morning, Opposition Leader Bill Shorten gave a speech to the national conference of the Australian Christian Lobby (ACL) at the Hyatt Hotel in Canberra. He told the ACL what he thought about same sex marriage. He also gave a smooth side-eye to anyone who was thinking about being critical of his blended family.
Mr Shorten clearly the outlined the tenets of his faith and his personal beliefs, which led him to his position on equality: "When I hear people invoking the scriptures to attack blended families like mine…I cannot stay silent. I do not agree. When I see people hiding behind the bible to insult and demonise people on the basis of who they love, I cannot stay silent, I do not agree," he said.
"When I hear that people allege that God tells them that marriage equality is the first step to polygamy and bigamy and bestiality, I cannot stay silent. I simply do not agree."
The Opposition Leader had been criticised for accepting the invitation to speak at the national conference of the ACL, a self-described political action group lobbying for Christian values in government and legislation. The ACL have previously maintained a highly-organised and well funded political campaign against same-sex marriage in Australia.
Supporters of equal rights called upon Mr Shorten to boycott the event, and encouraged the Hyatt Hotel to refuse to host the delegates.
Mr Shorten's words are a thoughtful exposition of what it means to support equality in this country. We've extracted the relevant passages of Mr Shorten's speech for you to read for yourself: 
I think I'm like many Australians, I don't usually talk publicly about my faith – and I shall not make a habit of it.
As a member of parliament and as the leader of a great political party, I am not in the business of preaching to others, and of course like most Australians, neither do I take kindly to being preached at when I am going about my business in the public square.
And I have spent my working life, both representing workers and as parliamentarian, trying to measure up to this standard of compassion and empathy. To answer the clarion call to care for the vulnerable, to speak up for the powerless, to reject hatred and intolerance, to help the poor and to pursue peace.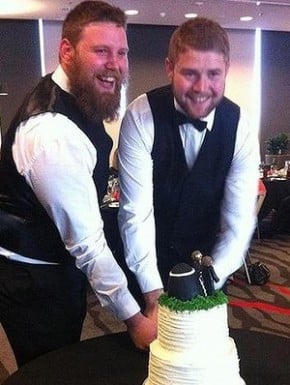 Of course, none of these virtues belongs to Christianity alone.