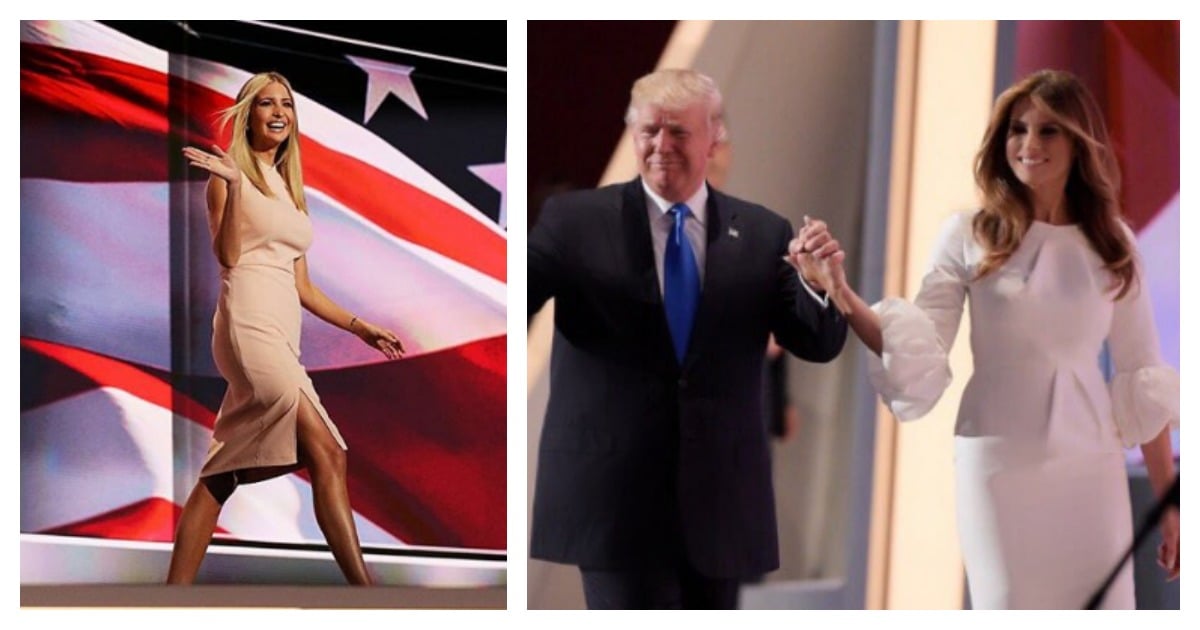 Donald Trump has a lot of wives. There's first wife, Ivana. Second wife, Marla. Third wife (so far), Melania. And his 'campaign wife', Ivanka, as she's been described by pundits who cite her as his greatest personal asset in the lead-up to the November election.
Of all the women in Trump's life, the two who appear closest to him are Ivanka and Melania—in that order. But from the outside, it seems like the only thing these two women have in common is that they're rich, beautiful and loved by Donald Trump.
Melania Trump is a retro model of wife. She was, of course, an actual model and her beauty has been her currency and her job. She is a stay-at-home mother to the couple's young son Baron and has never had a career other than modeling.
Ivanka Trump, in sharp contrast, is a working mother of three—something she has deliberately made the cornerstone of her personal brand. She is an executive at her father's company, working closely with him as well as helming her own fashion line (made mostly in China and Bangladesh, ooops).
Ivanka Trump is proud of her father. (Post continues after video.)
Different women. Different choices. Different identities.
Big contrast.
Donald Trump speaks a lot about his wife's hotness and his daughter's success (also sometimes his daughter's hotness, which is beyond creepy). He seems to have very different ideas about what makes him proud of his wife and what makes him proud of his daughter.
And this is something that resonates deeply among his conservative male following.
In an acclaimed piece published in The New York Times, journalist Jill Filipovic has written a fascinating explanation about why so many men, like Donald, want to marry Melanias and raise Ivankas.
"YOU can tell a lot about a person by whom they choose to marry. As the nominees selected at this week's Republican National Convention and next week's Democratic one take the stage along with their family members, they will display not only stark policy differences, but also two competing views of marriage, kin and the role of women in society. What we saw from Republicans: Men who want their wives at home while they celebrate the professional successes of their daughters."
She goes on to explain how at the Republican National Convention and in every aspect of their public life, America has "witnessed how the Trump family embodies a very old sexist hypocrisy: Men who want one thing for their wives and another for their children."
So while Trump can revel in the success of his daughter as a businesswoman, his expectations for his wives are distinctly more old fashioned. In fact, one of the reasons Trump gave for the collapse of his marriage to Ivanka's mother Ivana is that she became too involved in her career.
In an interview with American Broadcasting Company News in 1994, Trump made some revealing statements about his marriage to Ivana:
"I think that putting a wife to work is a very dangerous thing. If you're in business for yourself, I really think it's a bad idea. I think that was the single greatest cause of what happened to my marriage with Ivana," Trump said.